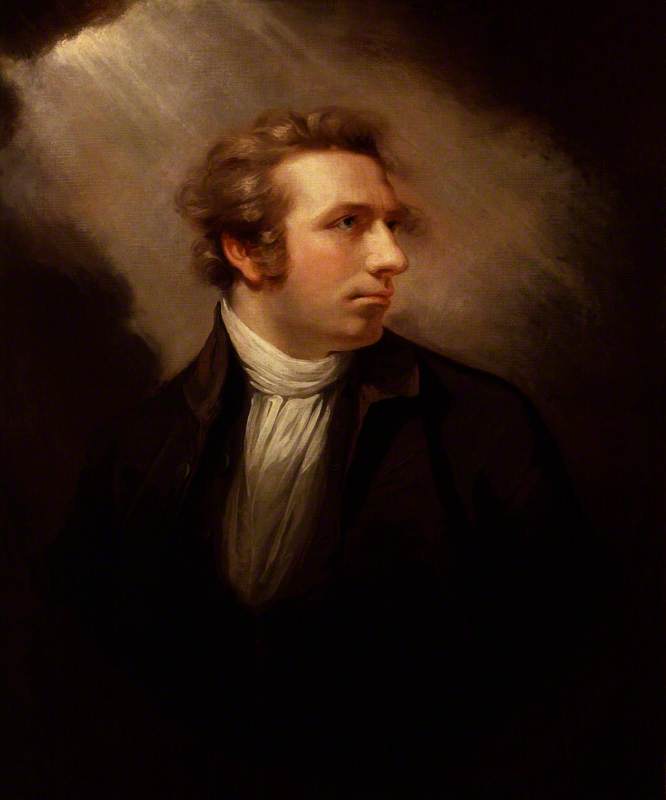 Photo credit: National Portrait Gallery, London
(b Zurich, 6 Feb. 1741; d Putney, Surrey [now in London], 16 Apr. 1825). Swiss-born painter, draughtsman, and writer on art, active mainly in England, where he was one of the outstanding figures of the Romantic movement. He was the son of a portrait painter, Johann Caspar Füssli (1706–82), but he originally trained as a Zwinglian minister; he took holy orders in 1761, but soon abandoned the priesthood. In 1764 he moved to London at the suggestion of the British ambassador in Berlin, who had been impressed by his drawings. Reynolds encouraged him to take up painting, and he spent the years 1770–8 in Italy, engrossed in the study of Michelangelo, whose elevated style he sought to emulate for the rest of his life. After his return to England in 1779 he exhibited highly imaginative works such as The Nightmare (1781, Detroit Inst.
Read more
of Arts), the picture that secured his reputation when it was shown at the Royal Academy in 1782 (there is a later version in the Goethe-museum, Frankfurt). An unforgettable image of a woman in the throes of a violently erotic dream, this painting shows how far ahead of his time Fuseli was in exploring the murky areas of the psyche where sex and fear meet. His fascination with the horrifying and fantastic also comes out in many of his literary subjects, which formed a major part of his output: he painted several works for Boydell's Shakespeare Gallery, and in 1799 he followed this example by opening a Milton Gallery in Pall Mall with an exhibition of 47 of his own paintings. From 1799 to 1805 Fuseli was professor of painting at the Royal Academy and he was re-elected to the post in 1810. He was a popular teacher and a much-respected figure (he was buried in St Paul's Cathedral next to Reynolds), but his work was generally neglected for about a century after his death until the Expressionists and Surrealists saw in him a kindred spirit. His work can be clumsy and overblown, but at its best it has something of the imaginative intensity of his friend William Blake, who described Fuseli as 'The only man that e'er I knew | who did not make me almost spew.' Fuseli's extensive writings on art include Lectures on Painting (1801) and a translation of Winckelmann's Reflections on the Painting and Sculpture of the Greeks (1765). He also produced a revised edition (1805) of Mathew Pilkington's Dictionary of Painters (originally published in 1770), the first book of its kind in English.
Text source: The Oxford Dictionary of Art and Artists (Oxford University Press)