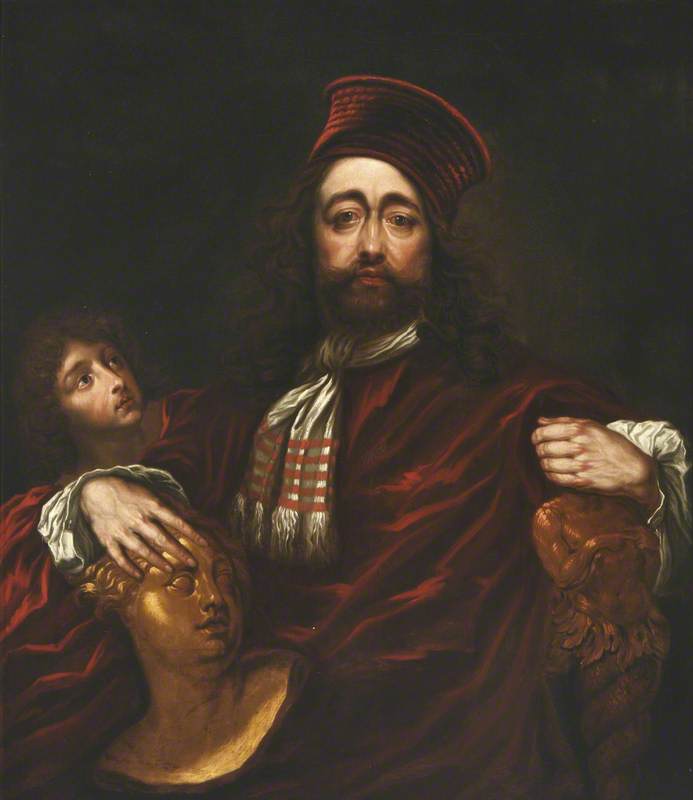 Photo credit: The Queen's College, University of Oxford
(b ?c.1606; d London, 17 July 1672). English decorative and portrait painter. He is said to have studied in France with Perrier, and he then worked in Oxford and London. Fuller painted altarpieces for Oxford colleges (his Resurrection in All Souls was described by the diarist John Evelyn in 1644 as 'too full of nakeds for a chapel') and did decorative painting for taverns in London, including mythological scenes for the Mitre Tavern, Fenchurch Street, but these works have disappeared. His largest surviving works are five canvases, ranging from about 2 m (6 ft) to 3 m (10 ft) wide, showing Charles II's escape after the Battle of Worcester in 1651 (NPG, London). Otherwise, Fuller is remembered for his highly idiosyncratic portraits. He was a notorious drunkard and his self-portraits are painted with a bravura worthy of a larger-than-life character: there are three of these, all of similar type (c.
Read more
1670, NPG; Bodleian Lib., Oxford; Queen's College, Oxford), and a related drawing (BM, London).
Text source: The Oxford Dictionary of Art and Artists (Oxford University Press)