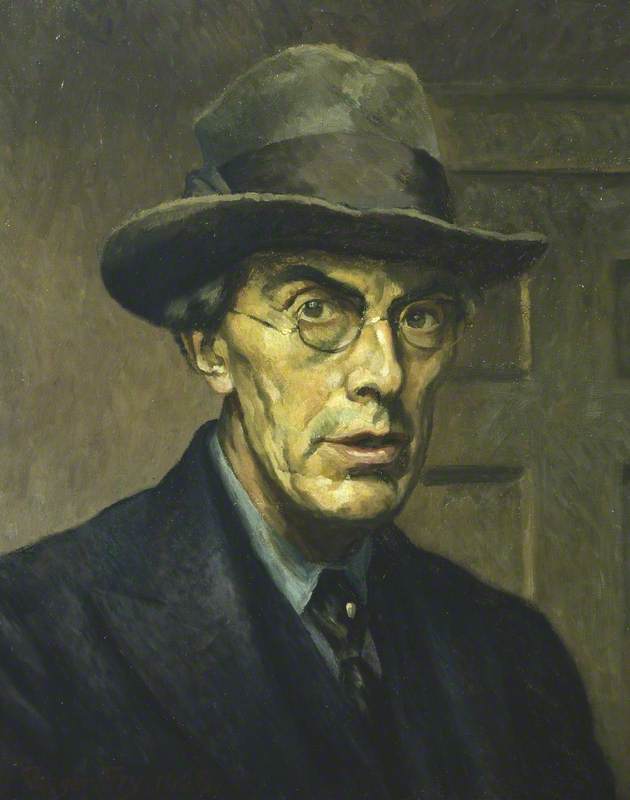 Photo credit: The Courtauld
(b Highgate, Middlesex [now in London], 14 Dec. 1866; d London, 9 Sept. 1934). English critic, painter, and designer. He took a first-class degree in natural sciences at Cambridge in 1888, but was already more interested in art, and in the 1890s he built up a reputation as a writer and lecturer (and a much more modest one as a painter). His success as a public speaker depended partly on his mellifluous voice: George Bernard Shaw said it was one of only two he knew that were worth listening to for their own sake—the other was that of the actor Sir Johnston Forbes-Robertson. Fry was curator of paintings at the Metropolitan Museum of Art, New York, 1906–10, but in the year he took up this appointment he 'discovered' Cézanne and turned his attention away from the Italian Old Masters, with whom he had established his scholarly reputation, to become his period's most eloquent champion of modern French painting.
Read more
(He was much less sympathetic to other aspects of avant-garde art, Expressionism being too emotional for his intellectual temperament.) After returning to London in 1910 he organized two exhibitions of Post-Impressionist painting at the Grafton Galleries (1910 and 1912) that are regarded as milestones in the history of British taste. They attracted an enormous amount of publicity, most of it unfavourable, and many people thought that Fry was a charlatan or possibly even insane. Certain young artists were immensely impressed by the exhibitions, however, and Fry became an influential figure among them. They included Vanessa Bell and Duncan Grant, both of whom worked for the Omega Workshops, which Fry founded in 1913. For the rest of his life he kept up a steady output of writing and lecturing (at the time of his death he was Slade professor at Cambridge University). His books include monographs on Bellini (1899), Cézanne (1927), and Matisse (1930), an edition of Reynolds's Discourses (1905), and several collections of lectures and essays. In spite of the initial opposition to his ideas, he probably did more than anyone else to awaken public interest and understanding of modern art in England. Kenneth Clark called him 'incomparably the greatest influence on taste since Ruskin' and said: 'In so far as taste can be changed by one man, it was changed by Roger Fry.' As a painter Fry was experimental (his work includes a few abstracts), but his best pictures are fairly straightforward naturalistic portraits; his sitters included several of his Bloomsbury Group friends (examples, including a self-portrait, are in the NPG, London).
Text source: The Oxford Dictionary of Art and Artists (Oxford University Press)