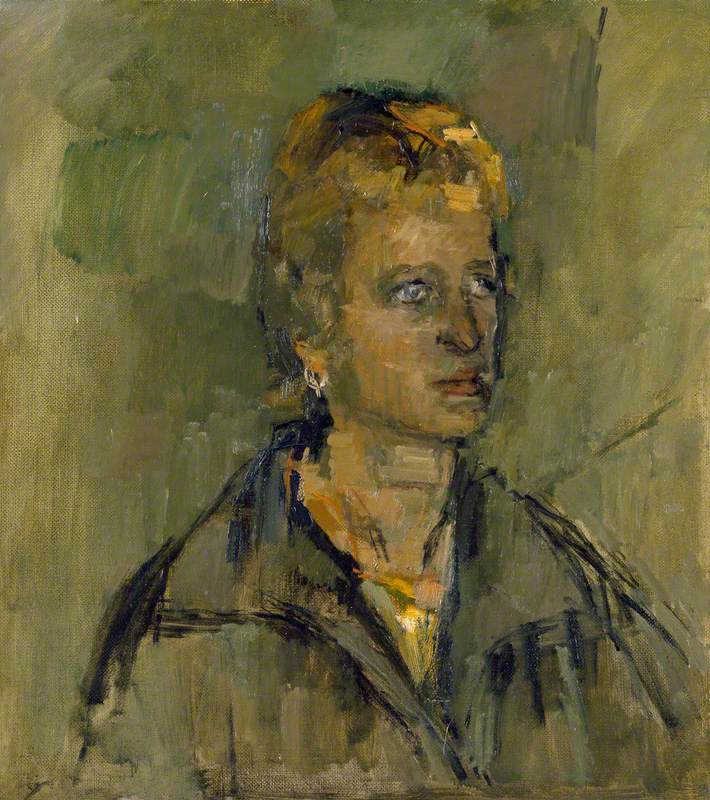 © the estate of Robert Medley, courtesy of James Hyman Gallery, London. Photo credit: Royal Academy of Arts
(b Thurlow, Suffolk, 14 Nov. 1930; d Wolland, nr. Blandford Forum, Dorset, 18 Apr. 1993). British sculptor and graphic artist. Some of her early work—influenced by Giacometti—was angular and menacing. During the 1960s her figures—typically horses and riders or male nudes—became smoother, but she retained a feeling of the bizarre in the polished goggles that feature particularly in her over-life-size heads.
Read more
She worked mainly in bronze and had numerous public commissions, for example Horse and Rider (1975) in Piccadilly, London, made for Trafalgar House Investments Ltd. Later in her career she also did numerous portrait busts of distinguished sitters. In addition to sculpture she made prints and drawings.
Text source: The Oxford Dictionary of Art and Artists (Oxford University Press)