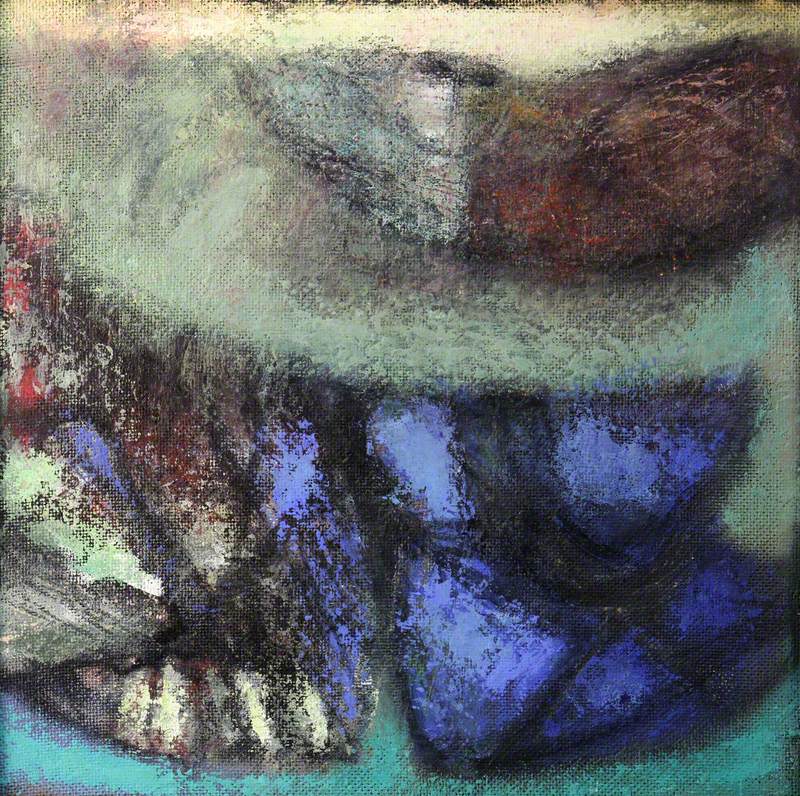 © the artist. Photo credit: City & County of Swansea: Glynn Vivian Art Gallery Collection
Visionary painter, draughtsman, printmaker and adult educationist, born in Swansea. Having always lived near the sea, except for London in the 1960s where a post on a Fleet Street newspaper "nearly stifled creative work," he "found that the rhythm of the tides deeply influenced his work and outlook," and returned to Swansea. Among Mike Freeman's series of paintings were Shipwrecks, from the early 1970s; the Book of the Crab, begun in the early 1980s; and Canute, exhibited at The Bar Covent Museum, York, 1993. Other solo shows included a 1964–84 retrospective at Glynn Vivian Art Gallery & Museum, Swansea, 1985, and Queen's Hall, Narberth, 2001. A seventieth-birthday retrospective was at Neath Museum & Art Gallery in 2006. Freeman was an erudite musician and musicologist and the relationship between art and music was important to him.
Read more
He was an expert on the life and music of the composer Joseph Holbrooke, on whom he wrote. Freeman produced witty, figurative programme illustrations for concerts by the PM Music Ensemble at the Norwegian Church Arts Centre, Cardiff Bay, and Marco Polo and Naxos used his pictures on their compact discs. For several decades Freeman's students showed annually as The Theodore Painters at the Port Talbot Art Centre. In 2000, he formed the Friday Group there; it saw "the handling of paint, and other traditional two-dimensional media as still sufficient for the presentation of vital artistic ideas." WAC, Glynn Vivian and many private collections in Britain and abroad hold Freeman's work.
Text source: 'Artists in Britain Since 1945' by David Buckman (Art Dictionaries Ltd, part of Sansom & Company)