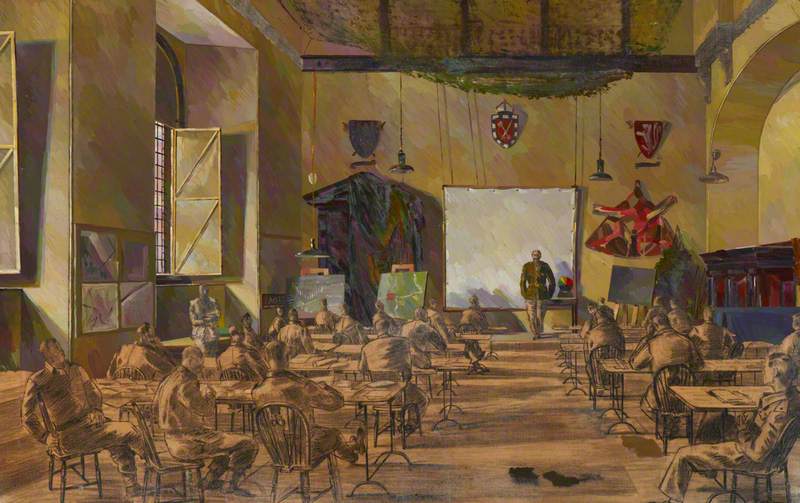 © V. C. Freedman and descendants. Photo credit: Ben Uri Collection
British painter, lithographer, book illustrator, and designer, born in the East End of London into a poor Russian-Jewish immigrant family. For much of his life he suffered ill-health and from the age of nine to fourteen he was in hospital, where he taught himself to draw and paint. His artistic talents enabled him to find employment in a monumental mason's workshop and then in an architect's office, and after studying for five years at evening classes at *St Martin's School of Art he won a scholarship to the *Royal College of Art in 1922. After leaving the RCA in 1925, he suffered poverty for several years before his career began to flourish. He regarded himself as a painter and hoped to make his living as such, but in fact he was chiefly successful in various types of commercial work, in which he made use of his expert skills as a lithographer.
Read more
His output included many book jackets and posters, and—less typically but indicative of his all-round professionalism—the George V Jubilee postage stamp in 1935. From 1941 to 1946 he was an *Official War Artist, first with the army in France, then with the navy—on Arctic convoys and on submarines. Examples of his war paintings—in which he said he 'tried hard to depict men doing their jobs'—are in the Imperial War Museum and Tate.
Text source: A Dictionary of Modern and Contemporary Art (Oxford University Press)