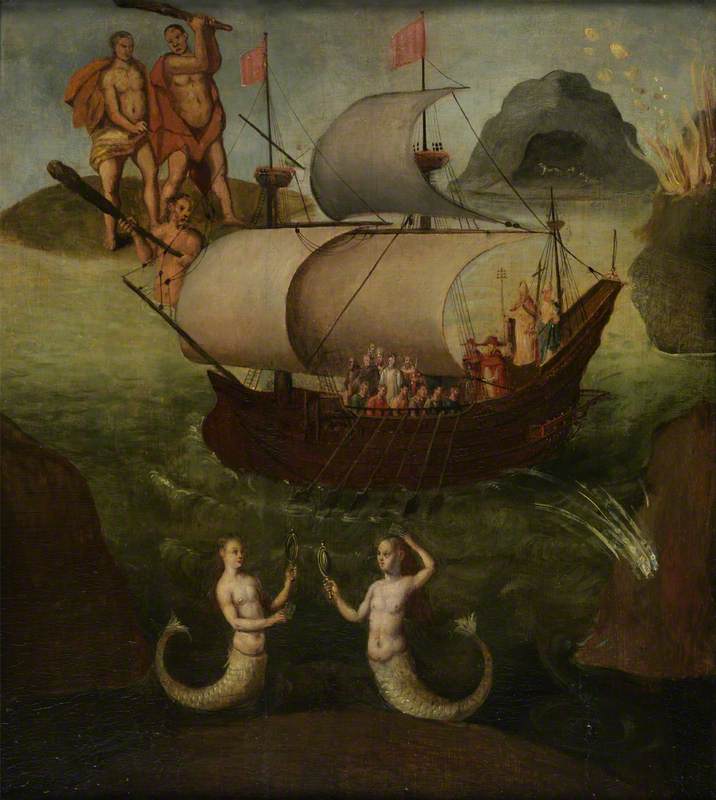 Photo credit: National Maritime Museum, Greenwich, London
Family of Flemish painters active in the 16th and 17th centuries, mainly in Antwerp. The individual contributions of the many artists in the family are often difficult to distinguish, but the two most important members were Frans I (b Herentals, 1542; d Antwerp, 2 Oct. 1616) and particularly his son Frans II (bapt. Antwerp, 6 May 1581; d Antwerp, 6 May 1642). The father mainly painted religious and historical compositions. His early works were often large in scale; the late ones were small, usually done on copper, and crowded with exotic figures and accessories. Frans II frequently adopted his father's subjects and style, but his range was wider. He painted landscapes and genre scenes as well as historical pictures, and was also one of the first artists to use the interior of a picture gallery as a subject, giving faithful miniature reproductions of the works in the collection.
Read more
His paintings were even smaller and more crowded than his father's; they were also more colourful. Frans II was frequently employed by his fellow artists in Antwerp to paint the figures in their landscapes and interiors.
Text source: The Oxford Dictionary of Art and Artists (Oxford University Press)