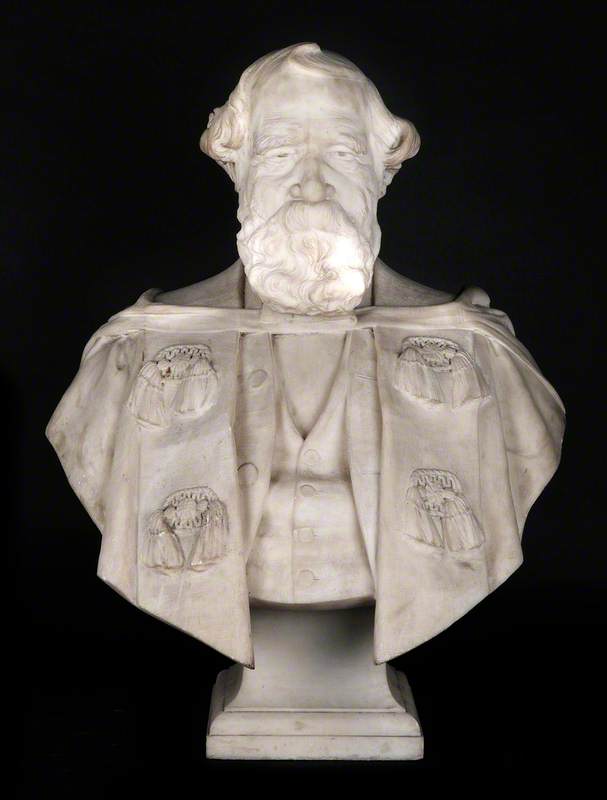 Photo credit: Glasgow Museums
(b London, 18 June 1860; d London, 21 May 1928). British sculptor. Early in his career he was one of the leading avant-garde British sculptors of his day, experimenting with unusual materials and polychrome and working in a style imbued with elements of Art Nouveau and Symbolism (Mysteriarch, 1892, Walker AG, Liverpool). Later his work became more traditional and he had a successful career with accomplished but uninspired monuments, the best known of which are Peter Pan, erected in Kensington Gardens in 1911, and the Edith Cavell memorial (1920) in St Martin's Place, London. His son Meredith (b London, 17 Mar. 1894; d Mere, Wiltshire, 16 Sept. 1984) was a painter, primarily of portraits. He gave up painting in 1945 because his sight was failing and was almost entirely forgotten until an exhibition of his work was held at the Tate Gallery in 1982, revealing him as an artist of great distinction.
Read more
His work is beautifully finished, with a sense of hypnotic clarity (the images seem almost palpable yet at the same time strangely remote), and he excelled in conveying the intellectual qualities of his sitters. He was a slow worker and his output was small.
Text source: The Oxford Dictionary of Art and Artists (Oxford University Press)