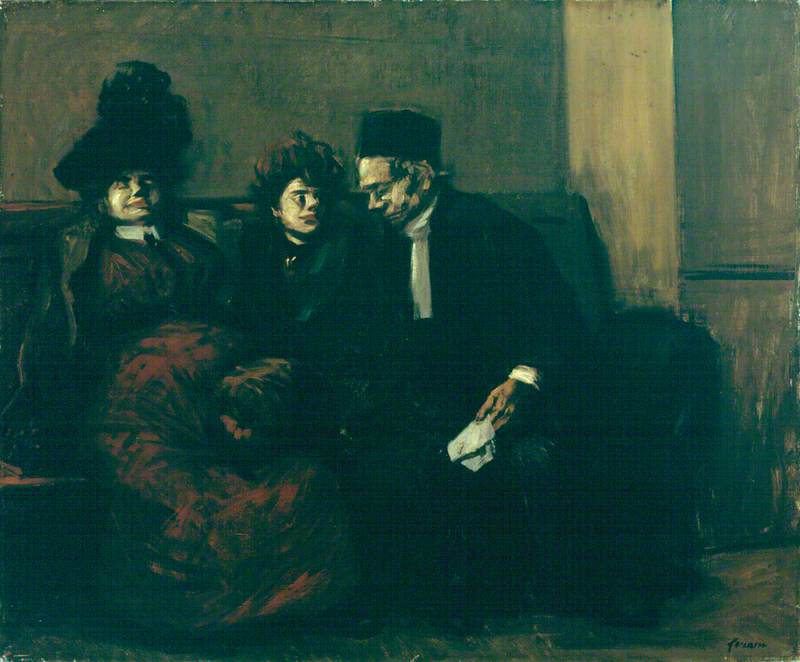 Photo credit: Aberdeen Art Gallery & Museums
(b Reims, 23 Oct. 1852; d Paris, 11 July 1931). French painter, lithographer, and caricaturist. In the first half of his career he worked mainly on satirical illustrations for various Paris journals, combining something of the realistic outlook of Manet and the mordant satire of Daumier. However he exhibited at four of the Impressionist exhibitions between 1879 and 1886, and after the turn of the century he concentrated more on painting.
Read more
His most distinctive work included some court scenes, two examples of which are in Tate Modern, London: The Court of Justice (c.1902) and Counsel and Accused (1908). Forain was much influenced by his friend Degas, who said 'he paints with his hand in my pocket'.
Text source: The Oxford Dictionary of Art and Artists (Oxford University Press)