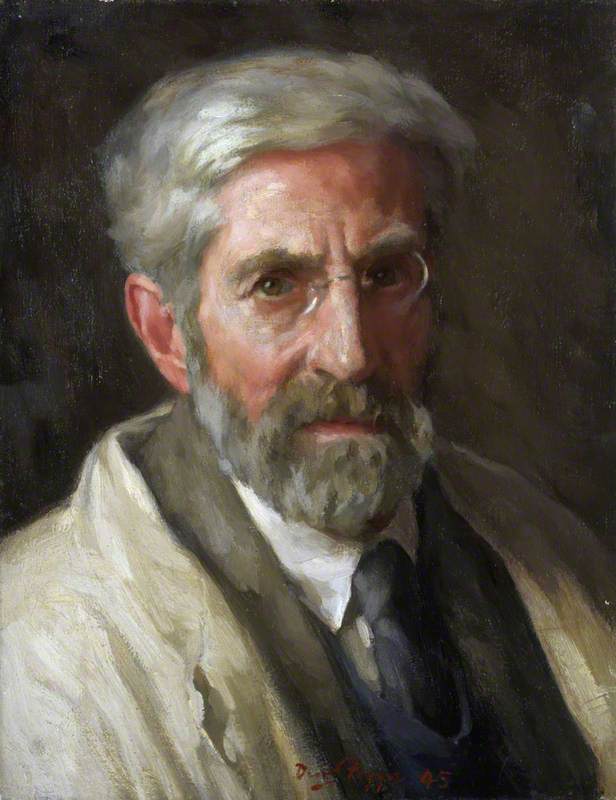 Photo credit: National Galleries of Scotland
Painter born in Dundee, trained firstly in 1887 at Dundee College of Art, run by art master William Grubb. He furthered his studies in Antwerp, Paris and Florence before returning to Dundee.
Read more
Foggie began his career as an artist in Leuchars and Dundee where he developed a close association with Stewart Carmichael, John Duncan and Alexander Grieve. In 1920 he went to Edinburgh to take up a part-time teaching appointment in the College of Art. He was elected RSW in 1918 RSA in 1930 and he was in 1932 Secretary of that society.

Foggie took pleasure in painting members of the lower classes and some of his painting was extremely tasteful, beautifully harmonious in colour and conception, with fine draughtsmanship. Foggie exhibited at the RA, RSA, RSW, GI, Walker Art Gallery, Liverpool and at the AAS. Examples of his works are in the collections of Aberdeen Art Gallery, Dundee Art Gallery, the City of Edinburgh Art Collection and Brodie Castle.
Text source: Liss Llewellyn