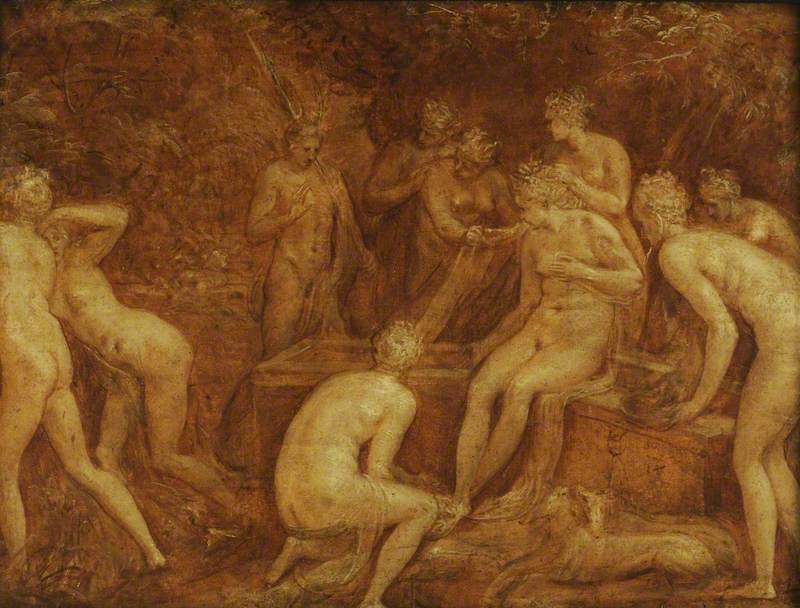 Photo credit: Christ Church, University of Oxford
Netherlandish family of artists active in Antwerp. The most important members were the brothers Cornelis (b Antwerp, c.1514; d Antwerp, 20 Oct. 1575) and Frans (b Antwerp, 1519/20; d Antwerp, 1 Oct. 1570). Both spent some time in Rome and returned to Antwerp with a desire to emulate the Italian Renaissance manner. Cornelis was an architect and sculptor and also published engravings of Italianate motifs, which were used by many northern artists. He is famous principally as the architect of Antwerp Town Hall (1561–5), the finest and most influential building of the 16th century in Flanders. Frans was a painter and studied with Lambert Lombard before going to Italy, where he was overwhelmed by Michelangelo's Last Judgement (he was in Rome at about the time it was unveiled in 1541).
Read more
The impression it made on him is reflected in his most characteristic works—large religious and mythological pictures crowded with athletic Mannerist nudes (Fall of the Rebel Angels, 1554, Koninklijk Mus., Antwerp). In his portraits, however, he combined powerful brushwork with forthright characterization in a way that anticipates Hals (Old Woman (also known as The Falconer's Wife), 1558, Mus. B.-A., Caen). According to van Mander, every Flemish youth with artistic leanings studied with him, but in spite of his success he died in debt because of his extravagant lifestyle.
Text source: The Oxford Dictionary of Art and Artists (Oxford University Press)