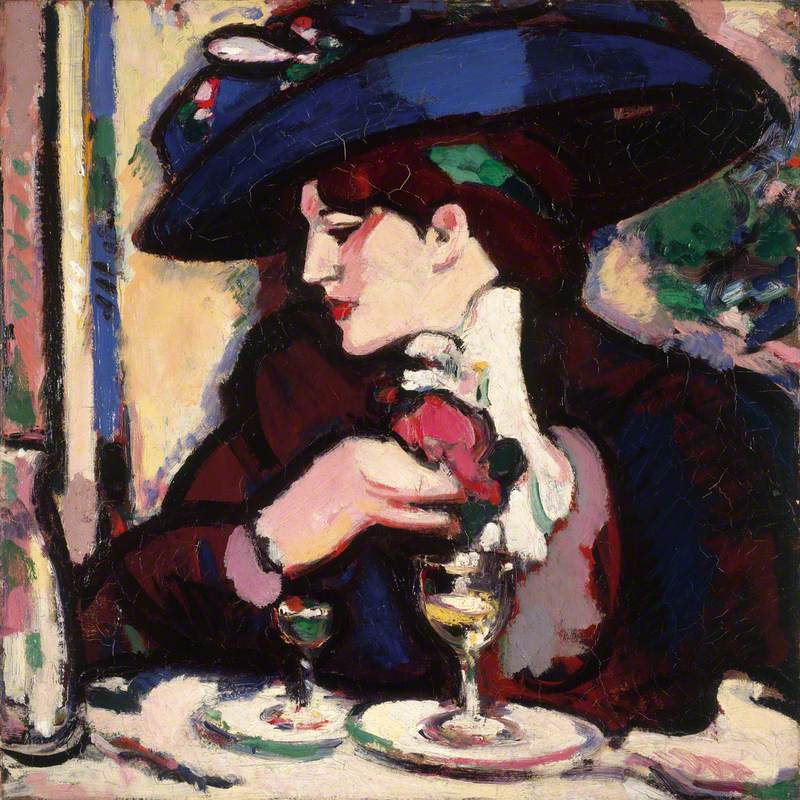 © The Fergusson Gallery, Perth and Kinross Council, Scotland. Photo credit: Museums & Galleries Edinburgh – City of Edinburgh Council
(b Leith [now a district of Edinburgh], 9 Mar. 1874; d Glasgow, 30 Jan. 1961). Scottish painter (mainly of landscapes and figure subjects) and occasional sculptor, the best known of the Scottish Colourists. From about 1895 he made regular visits to Paris and he lived there 1907–14. His early work was Whistlerian and he then came under the influence of Manet, but by 1907 he had adopted the bold palette of Fauvism and became the most uncompromising adherent to the style among British artists (Blue Beads, 1910, Tate, London). In 1914 the war brought him back to Britain; he lived in London, 1914–29; in Paris, 1929–40; and finally in Glasgow, 1940–61. Soon after his arrival in Glasgow he founded the New Art Club to provide better exhibiting facilities for the city's progressive artists, and out of it grew the New Scottish Group (1942), of which Fergusson was first president.
Read more
At this time he was also editor of the periodical Scottish Art and Letters, and he wrote a book entitled Modern Scottish Painting (1943).
Text source: The Oxford Dictionary of Art and Artists (Oxford University Press)