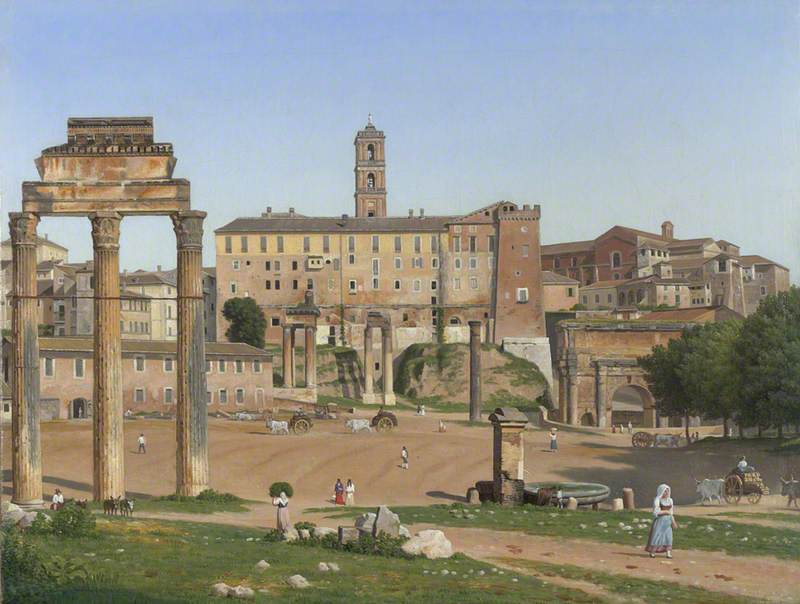 Photo credit: The National Gallery, London
(b Blakrog, Southern Jutland, 2 Jan. 1783; d Copenhagen, 22 July 1853). Danish painter. He was one of the leading figures in his country's art in the first half of the 19th century, and is sometimes called 'the father of Danish painting' because of the influence he exerted on his contemporaries. After training in Copenhagen and under J.-L. David in Paris (1811–13), he continued his studies in Rome (1813–16), where he painted a masterly portrait of his friend Thorvaldsen (1815, Academy, Copenhagen). In 1816 he returned to Copenhagen and in 1818 he was appointed a professor at the Academy, where he revolutionized teaching by introducing painting from nature into the curriculum. His pupils included J. C. Dahl and Christen Købke. In addition to portraits, which were his financial mainstay, Eckersberg painted landscapes, marine subjects, scenes from Danish history, and occasional religious works.
Read more
His style combines Neoclassical clarity of form with freshness of observation.
Text source: The Oxford Dictionary of Art and Artists (Oxford University Press)