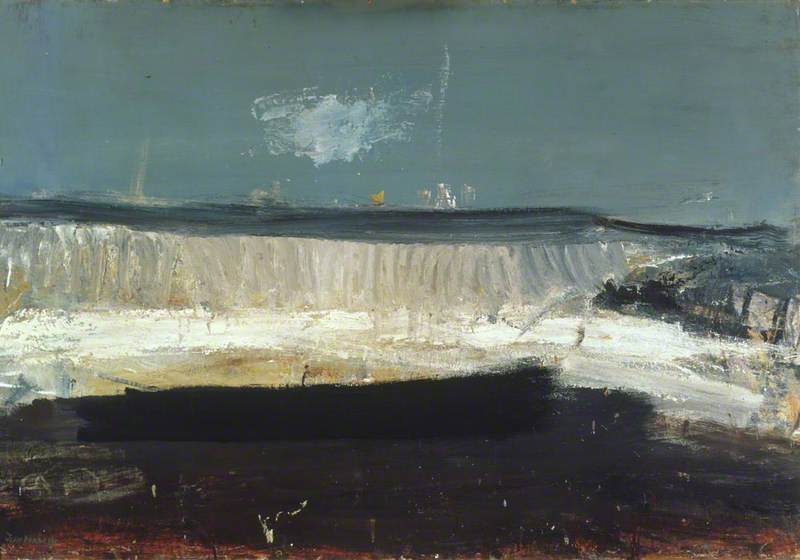 © the Eardley estate. All rights reserved, DACS 2023. Photo credit: National Galleries of Scotland
(b Bailing Hill Farm, nr. Warnham, Sussex, 18 May 1921; d Killearn, nr. Glasgow, 16 Aug. 1963). British painter, born in England but considered Scottish (her mother was Scottish and she lived in Scotland from 1940). One of her teachers was James Cowie; he perhaps helped to shape her preference for subjects drawn from everyday experience, but her approach was more earthy and sensuous than his. She divided her time between Glasgow (where she painted kitchen sink subjects) and the fishing village of Catterline, about 30 km (20 miles) south of Aberdeen on the north-east coast. Her favourite subjects in her later years were the village and the sea, especially in stormy weather (she is said to have set off from her Glasgow home as soon as she heard reports of gales).
Read more
The freely painted, often bleak and desolate works that resulted are among the most powerful and individual landscapes in 20th-century British art. After her early death from breast cancer her ashes were scattered on the beach at Catterline. Her work is well represented in the Scottish National Gallery of Modern Art, Edinburgh.
Text source: The Oxford Dictionary of Art and Artists (Oxford University Press)