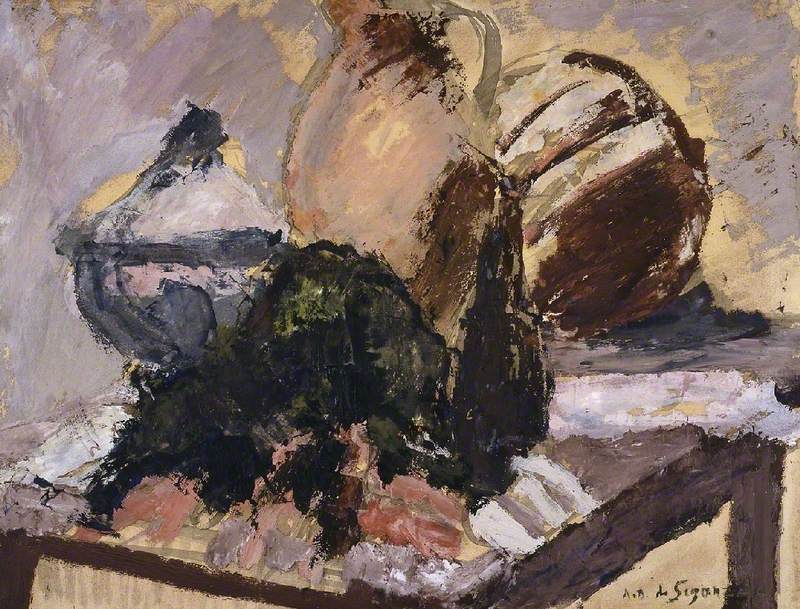 © ADAGP, Paris and DACS, London 2021. Photo credit: The Fitzwilliam Museum
(b Boussy-St-Antoine, nr. Paris, 7 July 1884; d Paris, 17 Sept. 1974). French painter, printmaker, and designer. Early in his career he went through a period of Cubist influence, but after the First World War he became recognized as one of the leading upholders of the naturalistic tradition in a period dominated by anti-naturalistic tendencies. His oil paintings (mainly landscapes, still lifes, and figure compositions) are often sombre in tone and usually executed in thick paint, emphasizing the weight and earthiness of the forms.
Read more
His watercolours and etchings, however, are more elegant and spontaneous, with a wider range of subject matter, including dancers and boxers. He also did designs for the theatre and ballet. His reputation was at its height in the 1930s: he won first prize at the Carnegie International Exhibition in Pittsburgh in 1933 and the main painting prize at the Venice Biennale in 1934.
Text source: The Oxford Dictionary of Art and Artists (Oxford University Press)