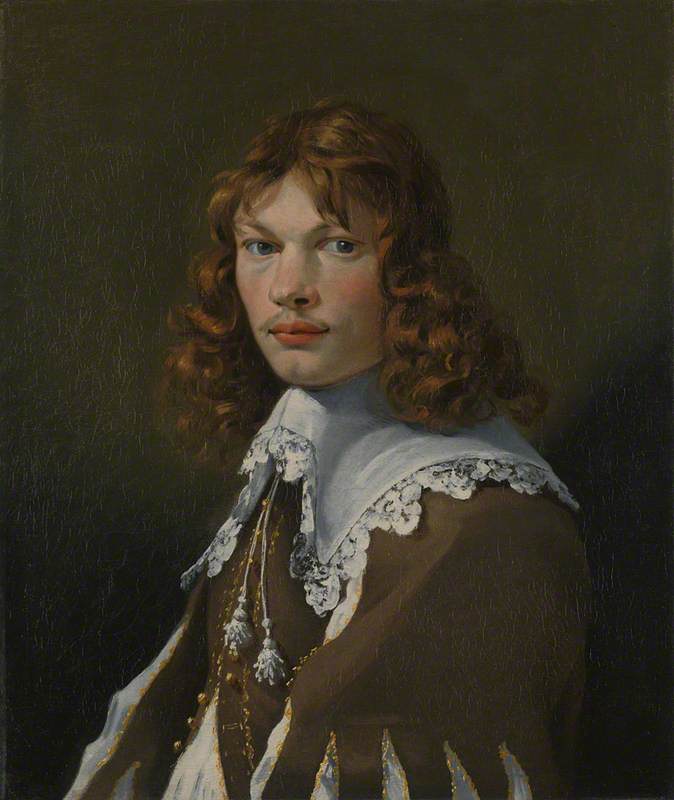 Photo credit: The National Gallery, London
(b Amsterdam, 27 Sept. 1626; d Venice, c.9 Oct. 1678). Dutch painter and etcher of landscapes, cattle, genre scenes, portraits, and religious subjects, active mainly in Amsterdam. He is best known for his small paintings of humble bucolic scenes set in an Italianate or a Dutch landscape and diffused with a clear, warm light. These works reveal the impact of Nicolaes Berchem (who was probably his teacher) and his admiration for Paulus Potter and Adriaen van de Velde. He was also an excellent portraitist and his large religious pictures show that he was familiar with the pictorial ideas of Italian Baroque art. It is generally assumed, on such stylistic evidence, that he visited Italy in the 1640s, but there is no documentary proof. He did, however, spend his last four years there (mainly in Rome).
Read more
Like so many of the 17th-century Dutch artists who made the journey to Italy, Dujardin was a Catholic.
Text source: The Oxford Dictionary of Art and Artists (Oxford University Press)