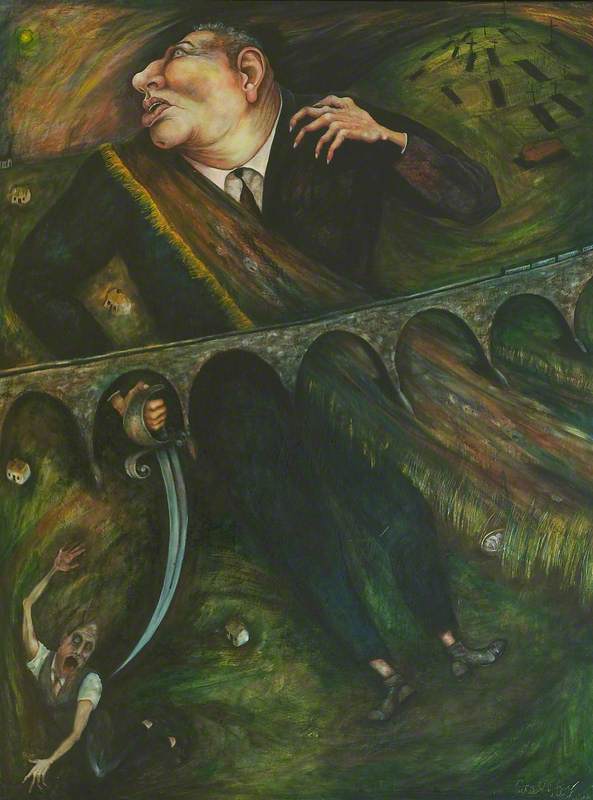 © the artist. Photo credit: Ulster University
She was mainly a figurative and narrative artist, whose pictures were often autobiographical, including themes and images of Irish identity, history and politics. Duffy was born in Belfast, Northern Ireland, and graduated at the Art and Design Centre, obtaining her master's from the University of Ulster. In 2002 she showed at Lead White Gallery, Dublin, the series House to House: eight large female portraits from the Quaker Cottage cross-community centre for families which had experienced violence. The exhibition toured to Northern Ireland and New York. Lead White featured Duffy's work at ART2003, Business Design Centre, Islington, in 2003. In 2004 the Art and Design Gallery, University of Hertfordshire, Hatfield, organised Duffy's show Contemplating an Iceberg in which she used "the Titanic as a metaphor for Northern Ireland's struggle in the 20th Century.
Read more
" It included a video of icebergs filmed during a residency in Newfoundland. In 2005 Tom Elkin, mayor of Belfast, backed Duffy's proposal that an iceberg be towed to the Belfast shipyard where the Titanic was built, drawing attention to a quarter of the city that had been redeveloped. Jacqueline Stanley chose Duffy as an Artist of the Day at Flowers Central in 2004.
Text source: 'Artists in Britain Since 1945' by David Buckman (Art Dictionaries Ltd, part of Sansom & Company)