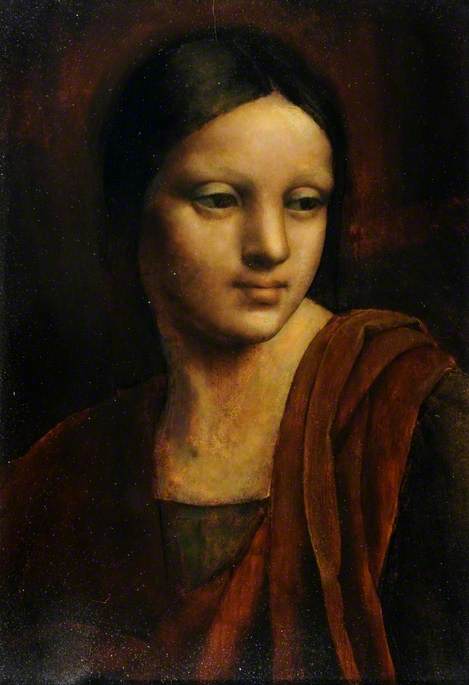 © University of Hull Art Collection. Photo credit: University of Hull Art Collection
Painter and draughtsman, born in Erith, Kent. He read art history at Cambridge, 1925, gaining a first-class honours degree. Then entered Slade School of Fine Art, 1928, under Henry Tonks and Philip Wilson Steer. A private income enabled Downton to travel widely in Western Europe in the period before World War II. What he saw in museums, his reading and understanding of the Italian Quattrocento encouraged him to develop a style of portraiture, mainly in tempera, of meticulous heightened realism. The artist was a keen Morrisian Socialist and pacifist and a conscientious objector. His pictures were shown to acclaim at RA Summer Exhibitions in late 1930s and his portrait of Joan Harris was included in Prominent Living Artists at Russell-Cotes Art Gallery, Bournemouth, in 1937.
Read more
Otherwise his work remained unseen until a retrospective at Fine Art Society in 1993; followed by a major tour from Graves Art Gallery, Sheffield, during 1996. Downton lived variously in Cambridge, London and Florence, settling finally at the family home near Sevenoaks, Kent.
Text source: 'Artists in Britain Since 1945' by David Buckman (Art Dictionaries Ltd, part of Sansom & Company)