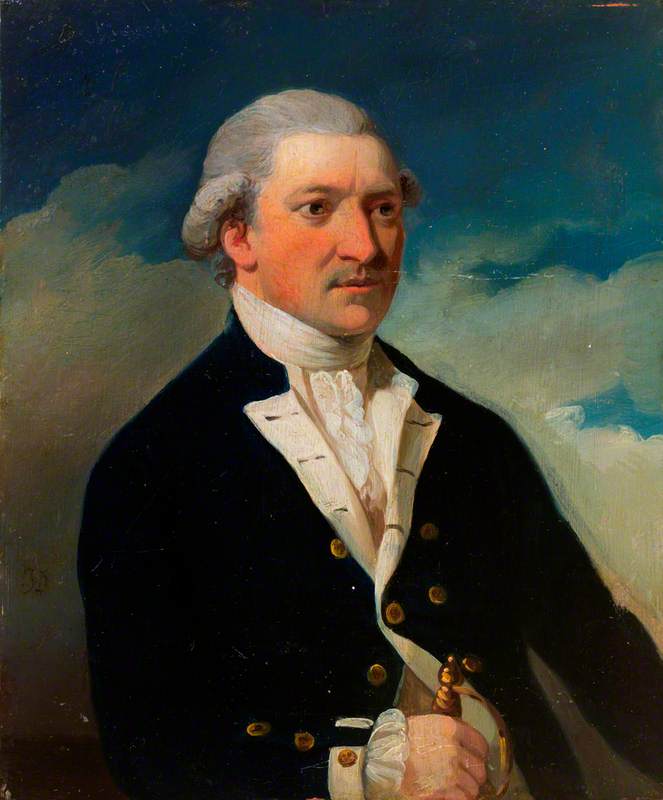 Photo credit: Victoria and Albert Museum, London
(b Ruabon, nr. Wrexham, Wales, c.1750 d Wrexham, 24 Dec. 1824). British painter and draughtsman, mainly of portraits. He was a pupil of Benjamin West, before becoming part of the first intake of students at the Royal Academy in 1769. In 1773–5 he visited Italy with Joseph Wright. After his return to England he became a leading fashionable portraitist. His success depended partly on his speed of work, and from the 1780s he relinquished oils in favour of a distinctive technique that enabled him to produce portraits in great quantity, using black chalk lightly tinted with watercolour. He lived mainly in London, but he travelled widely about the country, often staying in great houses while he produced a series of portraits of members of the family.
Read more
There is a large collection of his portrait drawings in the Fitzwilliam Museum, Cambridge, which devoted an exhibition to them in 1996.
Text source: The Oxford Dictionary of Art and Artists (Oxford University Press)