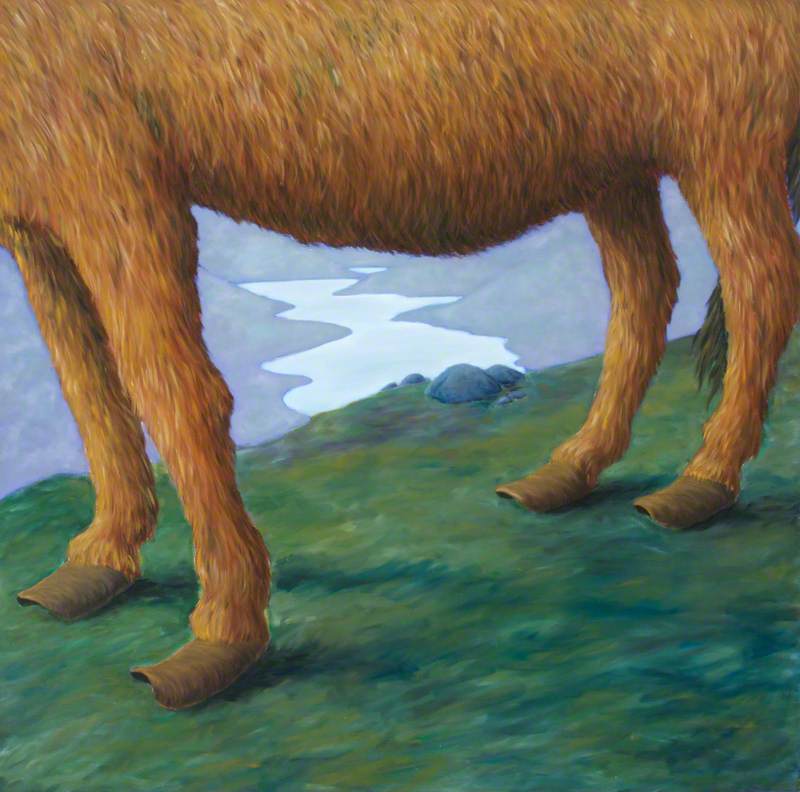 © the artist. Photo credit: Northern Ireland Civil Service
Artist, teacher and writer in whose work enigmatic images and symbols were featured. Was born in Belfast, where he gained his bachelor's degree at University of Ulster in 1979, his master's two years later, then in 1985 won the Arts Council of Northern Ireland Scholarship at the British School at Rome. He wrote and lectured extensively on art, and was for a time on the editorial board of Circa. He was chosen for many key Irish art exhibitions which toured abroad, including On the Balcony of the Nation, America, 1990–2, and The Fifth Province, Canada, 1991–3. In 1994 he was included in the shows Works on Paper and Beyond the Partitions, put on by Queen Street Studios, Belfast, with which Donnelly was associated. Had numerous solo shows in Ireland and abroad, including Taylor Galleries, Dublin, 1988 and 1992, and Anderson O'Day, 1991.
Read more
Ulster Museum in Belfast; Arts Councils of Great Britain, Northern Ireland and the Republic of Ireland; British Council; and the European Parliament hold his works.
Text source: 'Artists in Britain Since 1945' by David Buckman (Art Dictionaries Ltd, part of Sansom & Company)