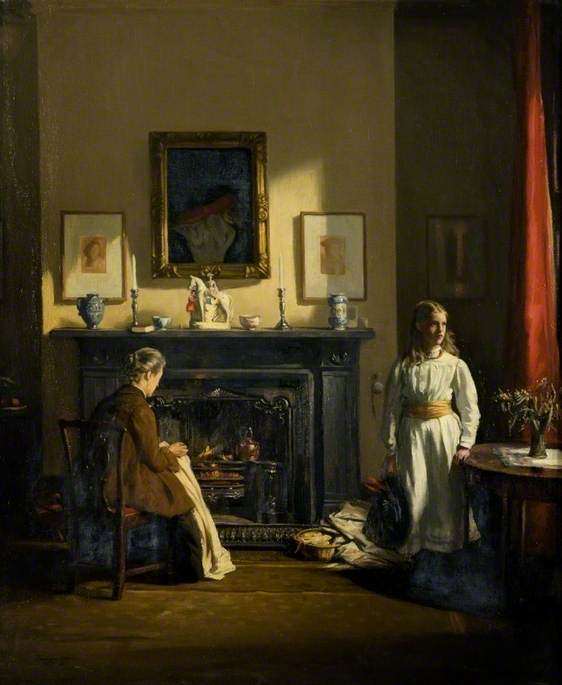 Photo credit: Glasgow Life Museums
Draughtsman, painter and printmaker, especially of portraits, born at Holyhead, Anglesey. Studied at Glasgow School of Art under Fra Newbery and Archibald Kay, winning the Haldane Scholarship in 1893, travelling to France, Italy and later to Spain. For about 10 years from 1895 lived in Manchester, then settled in Blackheath in southeast London, which he often painted and drew. Dodd was an Official War Artist during World War I and was a trustee of the Tate Gallery, 1928–35, being elected RA in 1935. Dodd exhibited extensively at NEAC, RA and RWS and at many other venues and his work is in a number of British public collections, including Tate Gallery, in South Africa and Australia. His work is comparable to that of his brother-in-law, Muirhead Bone, although Dodd can be a lively and perceptive portrait painter: witness his portraits of the critic Edward Garnett in the Tate Gallery and the painter Henry Lamb in Manchester's City Art Gallery.
Read more
A retrospective of Dodd's work was held at Cheltenham in 1944. Memorial shows took place at Bluecoat School, Liverpool, 1949, and South London Art Gallery, 1950.
Text source: 'Artists in Britain Since 1945' by David Buckman (Art Dictionaries Ltd, part of Sansom & Company)