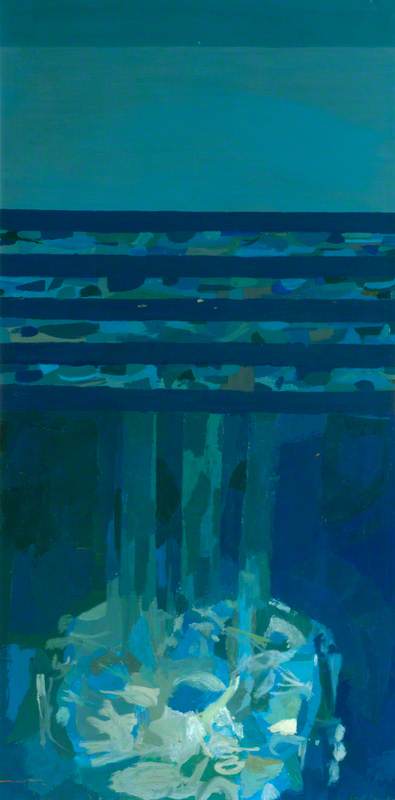 © the artist. Photo credit: NHS Lothian (Edinburgh & Lothians Health Foundation)
Painter, constructions artist and teacher, born at Devonside, Clackmannanshire. Dingwall studied at Edinburgh College of Art, 1955–9. After being an Andrew Grant Postgraduate Scholar, 1959–60 and living in Greece, 1961–2, Dingwall began teaching at Edinburgh College of Art in 1963. From 1973–4 he was visiting professor at Minneapolis College of Art and Design in America. In 1988 he was appointed professor at the Cleveland Institute of Art, Ohio. It was from around 1973 that Dingwall developed his abstract paintings and constructions, influenced through work seen in America by Mark Rothko and Robert Ryman. Dingwall's method of painting was laborious and careful, usually in sombre colours, his aim being to reveal shifts between what we feel and what we reveal.
Read more
Dingwall had solo shows at Scottish Gallery, Graeme Murray and Scottish Arts Council Galleries, all in Edinburgh, in the 1960s and 1970s. A more recent solo show was at the Peter Noser Galerie, Zurich, 1987. Scottish National Gallery of Modern Art holds his work.
Text source: 'Artists in Britain Since 1945' by David Buckman (Art Dictionaries Ltd, part of Sansom & Company)