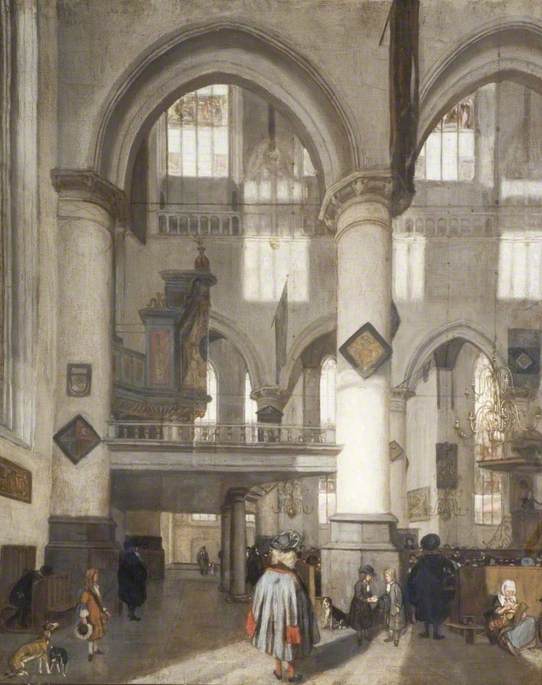 Photo credit: The Henry Barber Trust, The Barber Institute of Fine Arts, University of Birmingham
(b Alkmaar, c.1616; d Amsterdam, winter 1691/2). Dutch painter, active in Alkmaar, then in Rotterdam (by 1639), Delft (by 1641), and Amsterdam (by 1652). His range was wide, including history paintings, genre scenes (notably of markets), and portraits, but after he settled in Amsterdam he concentrated on architectural paintings (primarily church interiors—both real and imaginary). Houbraken wrote that 'in the painting of churches, no one was his equal with regard to orderly architecture, innovative use of light and well-formed figures', and this verdict has been endorsed by posterity, for his paintings are very different in spirit from the sober views of most Dutch architectural specialists, making powerful use of the dramatic play of light and shadow in the lofty interiors.
Read more
His life was unhappy (he was constantly in debt) and when his body was found in an Amsterdam canal it was suspected he had committed suicide.
Text source: The Oxford Dictionary of Art and Artists (Oxford University Press)