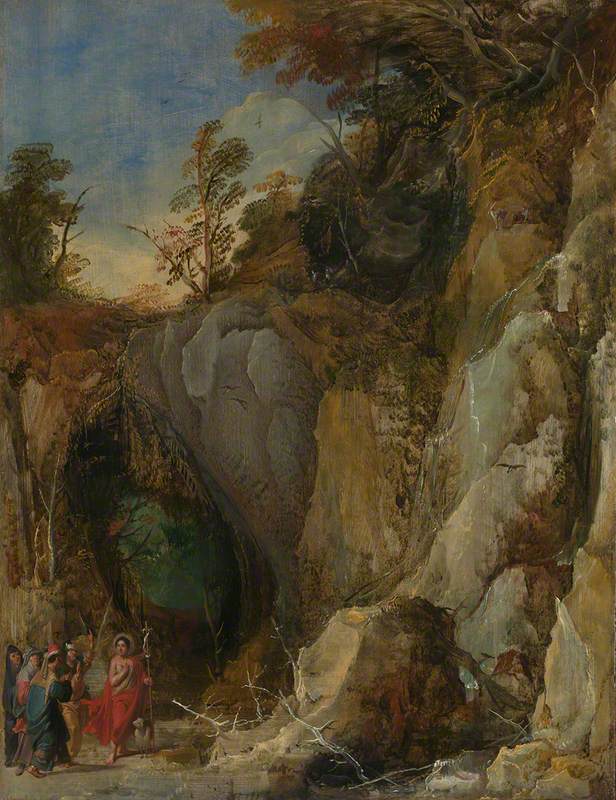 Photo credit: The National Gallery, London
(b Antwerp, 1564; d Antwerp, 5 Feb. 1635). Flemish landscape painter, the outstanding member of a family of artists. He worked in his native Antwerp, where he became a master in the painters' guild in 1581, but mountains are so much a prevailing theme in his work that it seems likely he crossed the Alps to Italy at some time in his career (frescos in the church of S. Vitale in Rome have recently been attributed to him).
Read more
His chief inspiration was Bruegel and his work stands halfway between the constructed landscapes of the 16th century and the naturalistic landscapes of the 17th century. Judging by the large number of extant pictures in his manner, his work must have enjoyed great popularity. They vary a lot in quality, but the best works that are indisputably from his own hand, for example the majestic Winter Landscape with the Flight into Egypt (Ashmolean Mus., Oxford), show that he was one of the greatest landscape painters of his period and worthy to be mentioned in the same breath as Bruegel. His style seems to have changed little and his work is difficult to date. Figures in his paintings are often the work of other artists, notably Jan 'Velvet' Brueghel.
Text source: The Oxford Dictionary of Art and Artists (Oxford University Press)