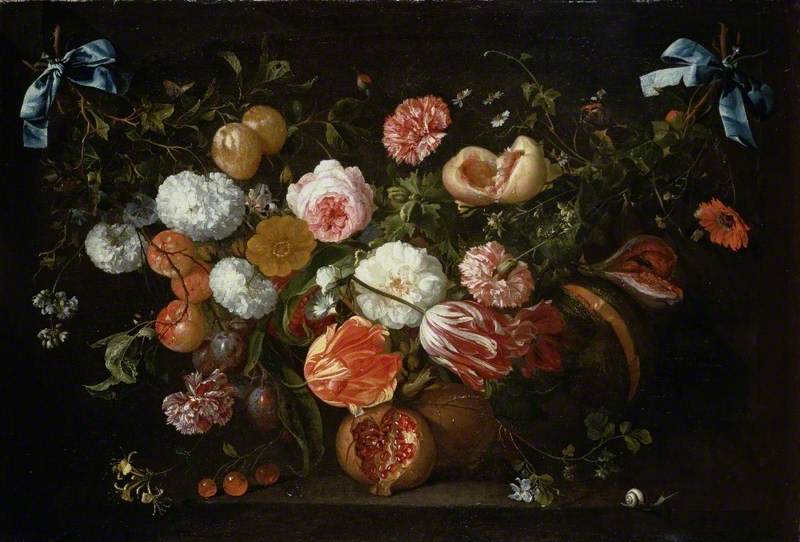 Photo credit: Bridgeman Images
(b Utrecht, Apr. 1606; d Antwerp, 1683/4). One of the greatest Dutch still-life painters. He worked mainly in Antwerp, where he settled in about 1635. His early pictures are in the style of Balthasar van der Ast and he also studied the restrained and simple works of the Haarlem still-life artists Claesz. and Heda. In Antwerp, however, he turned to a different idiom, producing splendid flower pieces and large compositions of exquisitely laid tables in the opulent spirit of Flemish Baroque art. His work formed a link between the Dutch and Flemish still-life traditions and he is claimed by both schools. He came from a large family of painters and his many followers in Flanders and Holland included his sons Cornelis de Heem (1631–95) and Jan Jansz.
Read more
de Heem (1650–after 1695).
Text source: The Oxford Dictionary of Art and Artists (Oxford University Press)