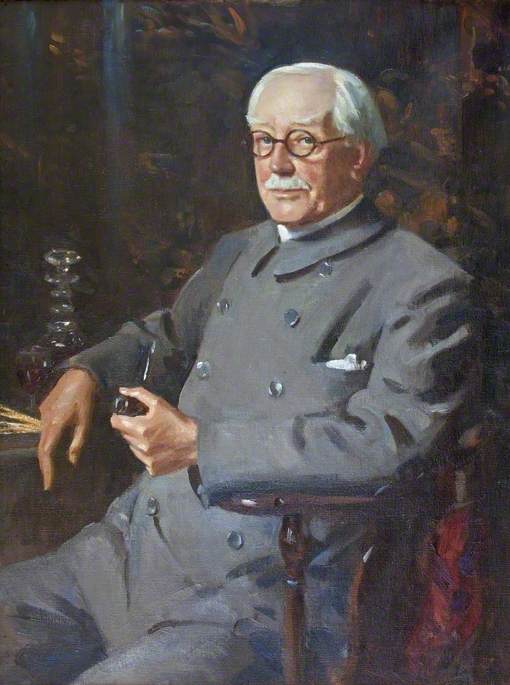 Photo credit: Dewey Museum
Painter, born in London, studied at the South Kensington Schools and École des Beaux-Arts, Paris. The family name was originally von Glehn, but was changed in 1917 by deed poll. Married to the painter Jane de Glehn. Early on in his career de Glehn began exhibiting at the Paris Salon, RA and NEAC, as well as Fine Art Society, Leicester Galleries RP, RA, RHA and at many other venues. First one-man show at Carfax Gallery, 1908. De Glehn travelled widely, which provided many of his subjects and additional exhibition venues. He was a painter of beautiful people and places, rather in the manner of John Singer Sargent, whose friend and painting companion he was. Elected RA, 1932, having been elected NEAC in 1900 and RP in 1904. David Messum held an exhibition in 1989; in 1994 a show of both de Glehns entitled The American Connection; and a major exhibition in 2003, to coincide with the publication of Laura Wortley's biography Wilfrid de Glehn RA A Painter's Journey.
Read more
Lived at Stratford Tony, near Salisbury, Wiltshire.
Text source: 'Artists in Britain Since 1945' by David Buckman (Art Dictionaries Ltd, part of Sansom & Company)