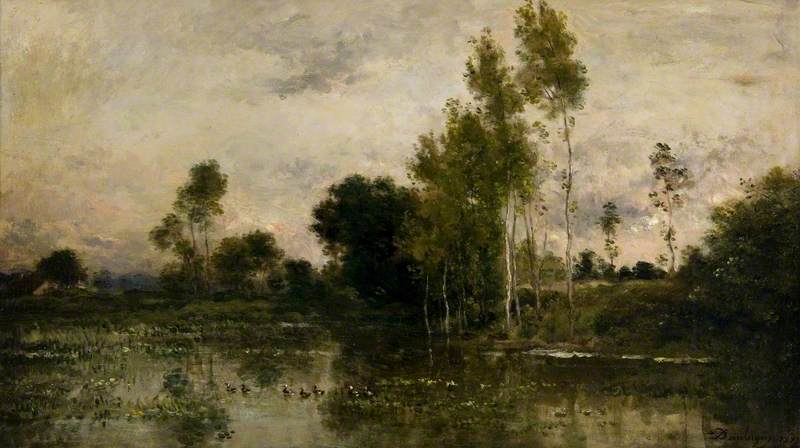 Photo credit: Glasgow Museums
(b Paris, 15 Feb. 1817; d Paris, 19 Feb. 1878). French landscape painter, one of the earliest exponents of plein-air painting in France. He came from a family of artists and was taught initially by his father Edmé-François (1789–1843), likewise a landscape painter; he also learnt a good deal by copying 17th-century Dutch pictures in the Louvre. Although he is considered a member of the Barbizon School, he never actually lived in the locality, and his favourite subjects were river—rather than forest—scenes (he often painted from a specially fitted boat).
Read more
His work, which is notable for the sensitivity with which he depicted the effects of light on trees and water, was an important influence on early Impressionism. He was influential not only stylistically but also through the support and encouragement he gave to younger painters: as a member of the Salon jury in 1868, he helped to get the work of several of the Impressionists shown, and it was he who introduced Monet and Pissarro to the dealer Durand-Ruel, when all four of them had taken refuge in England during the Franco-Prussian War of 1870–1.
Text source: The Oxford Dictionary of Art and Artists (Oxford University Press)