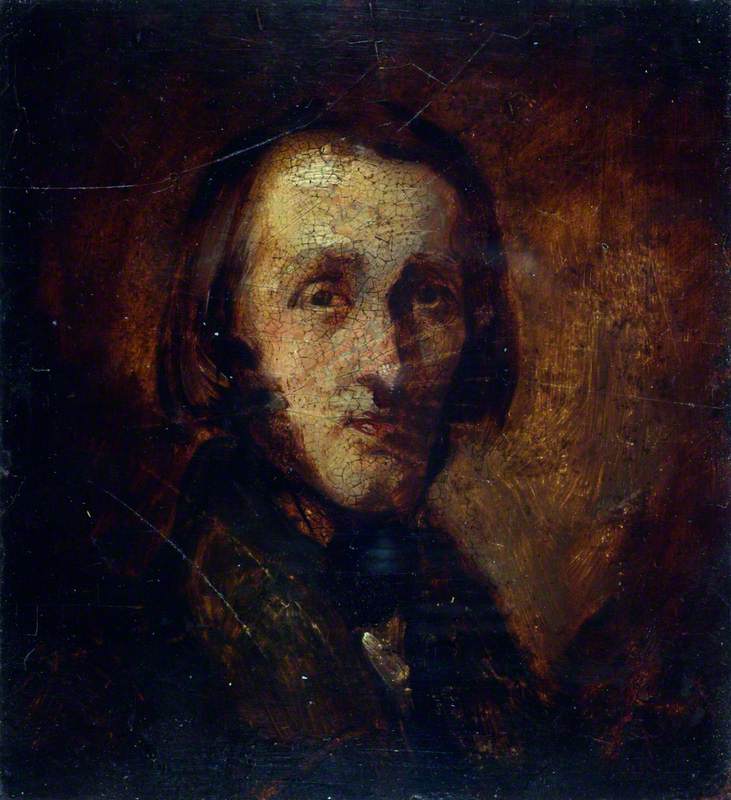 Photo credit: Victoria and Albert Museum, London
(b Chatham, Kent, 1 Aug. 1817; d Broadmoor Hospital, Berkshire, 8 Jan. 1886). English painter who murdered his father in 1843 and spent the rest of his life in Bedlam and Broadmoor asylums. Before his mental breakdown he was considered one of the most promising artists of his generation (his friend Frith called him 'a man of genius that would assuredly have placed him high in the first rank of painters') and after his incarceration he was encouraged to continue painting. Although most of his work before the murder had been fairly conventional, he had begun to paint fairy and fantasy subjects and in the asylums he developed these along highly imaginative lines: The Fairy Feller's Master-Stroke (1855–64, Tate, London) is probably the best known.
Read more
Dadd was virtually forgotten for many years, but since the 1970s his work has become well known through various books and a major exhibition at the Tate (1974).
Text source: The Oxford Dictionary of Art and Artists (Oxford University Press)