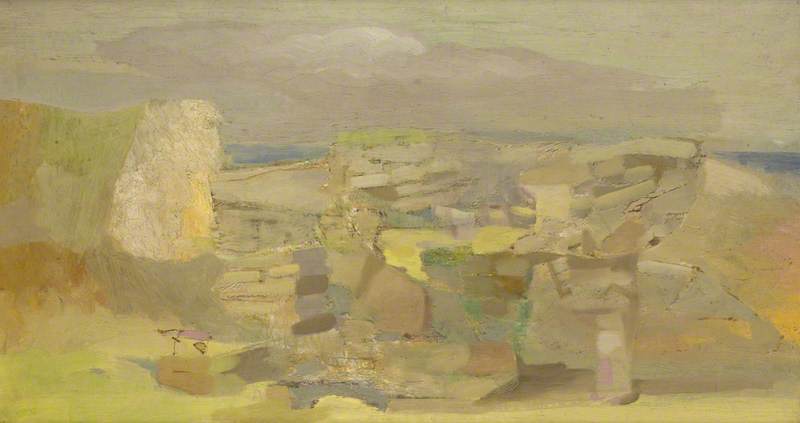 © the artist's estate. Photo credit: Edinburgh College of Art (University of Edinburgh)
Painter and teacher, born in Dunfermline, Fife. He studied at Edinburgh College of Art, 1939–41, then after five years with the Royal Air Force Volunteer Reserve returned to the College, 1946–50, for postgraduate work and travelling scholarships. He was in many mixed exhibitions in Britain and abroad. In 1955 he had a solo show at Gallery One in London, others following steadily, especially at the Loomshop Gallery in Lower Largo, Fife, and there was a series of retrospectives, including Lothian Region Gallery, Edinburgh, in 1981. Collections include HRH The Duke of Edinburgh, Arts Council and Scottish National Gallery of Modern Art. Cumming was a member of SSA, being its president for a time, and was treasurer and secretary of the RSA and a member of RSW.
Read more
From 1950 for many years he taught at Edinburgh College of Art. Cumming's work for long drew its inspiration from life on the Isle of Lewis, but in the early 1960s it changed course and examined abstract themes, such as cellular structure, while retaining his unique colouring. Scottish Gallery in Edinburgh, where Cumming lived, held a memorial show in 1995.
Text source: 'Artists in Britain Since 1945' by David Buckman (Art Dictionaries Ltd, part of Sansom & Company)