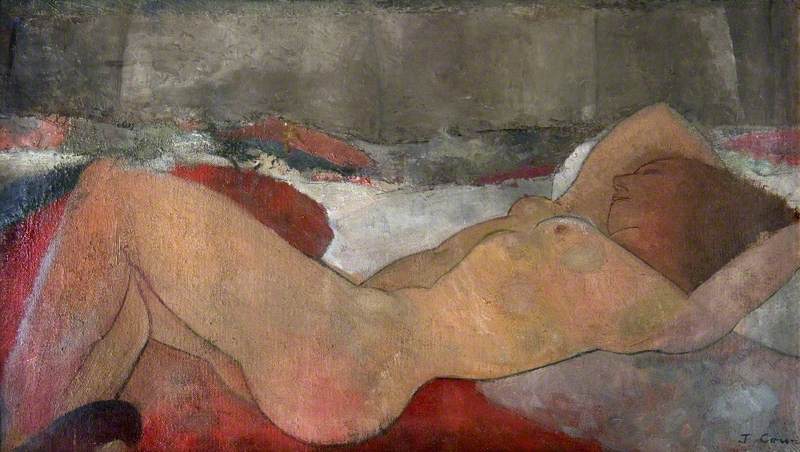 © the artist's estate. Photo credit: Glasgow Life Museums
(b Netherton of Dalgety, nr. Cuminestown, Aberdeenshire, 16 May 1886; d Edinburgh, 18 Apr. 1956). One of the most individual Scottish painters of the 20th century. Whereas the central tradition of modern Scottish painting has been one of rich colouring and lush, free brushwork (as with the Scottish Colourists), Cowie worked in a strong, hard, predominantly linear style—highly disciplined rather than intuitive (he made many preparatory drawings and often worked on a picture for several years). He took his subjects from what he saw around him, but he was also inspired by the Old Masters, often using their compositions as a starting point, without actually imitating them. Among his contemporaries he was perhaps closest in spirit to John Nash, an artist he greatly admired.
Read more
They shared an ability to infuse the ordinary with a sense of the mysterious. Cowie taught at several art schools in Scotland, his pupils including Robert Colquhoun, Robert MacBryde, and Joan Eardley.
Text source: The Oxford Dictionary of Art and Artists (Oxford University Press)