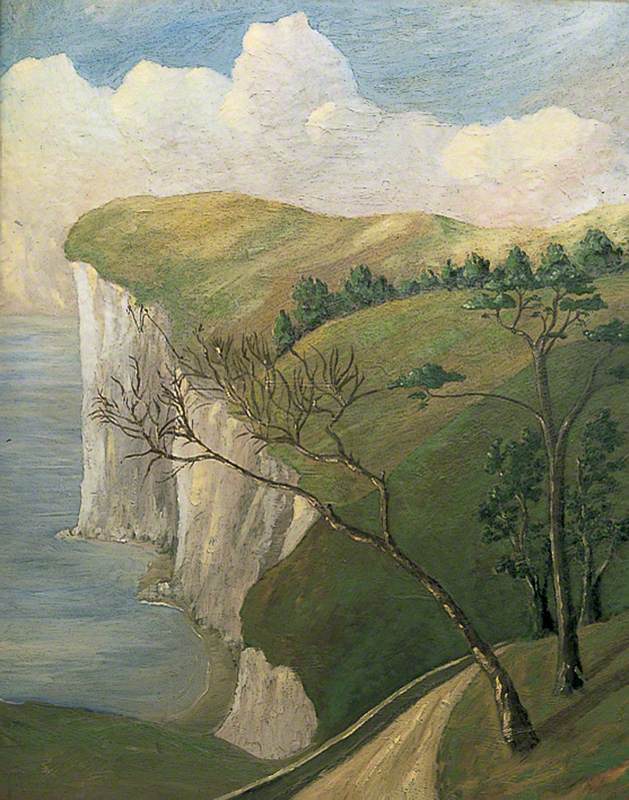 © NC Aventales AG. Photo credit: Dover Collections
The author of over 50 plays; 25 films as writer, director or star; hundreds of songs; a ballet and two autobiographies, he began sketching during his childhood in south London. He resumed watercolour painting in the early 1930s, usually at home in Kent. He was encouraged by Sir Winston Churchill to take up oils, which Coward employed to create colourful, stylish, a little naïve and sometimes theatrical views around his English, Swiss and above all Jamaican homes. Artists such as Derek Hill, who painted his portrait, also advised him. Coward had an allergy to turpentine, so he wore gloves when painting and used casein as a medium. Although Coward, knighted in 1969, did not design for his own shows, he completed a poster for his musical Sail Away.
Read more
He gave a few pictures away, but they did not reach public notice until an auction of 34 at Christie's in 1988 fetched £786,000. In that year Sheridan Morley's Out in the Midday Sun: The Paintings of Noël Coward told their story. Died in Jamaica.
Text source: 'Artists in Britain Since 1945' by David Buckman (Art Dictionaries Ltd, part of Sansom & Company)