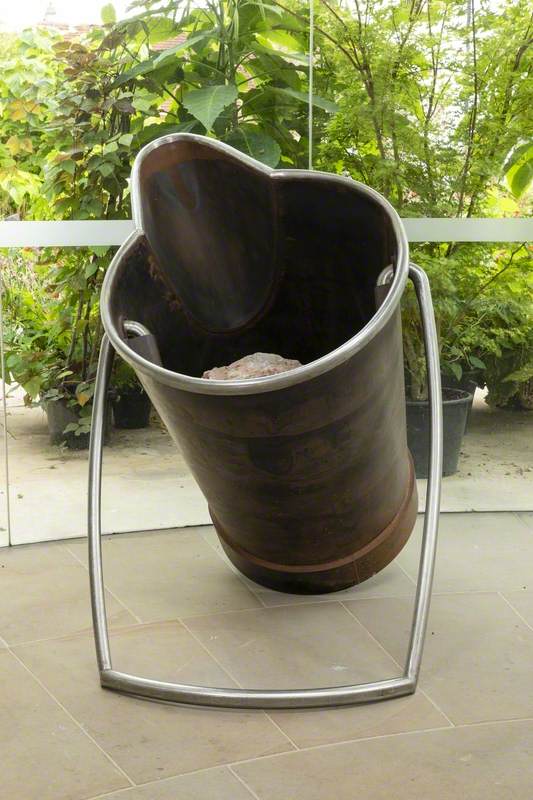 © the artist. Photo credit: New Hall Art Collection, Murray Edwards College, University of Cambridge
Artist in various media, and teacher, born in London. She did a foundation course at Bristol College of Art, 1973–4, followed by Sheffield College of Art, 1974–7, then Chelsea School of Art, 1977–8. She was a Gulbenkian Rome Scholar, attending British School there in 1978–9. From 1979 taught at various art schools and was a sessional lecturer at Reading University. Her exhibitions included Northern Young Contemporaries, at Whitworth Art Gallery, Manchester, from 1975, being a prizewinner in 1977; Rassegna Internazionale di Scultura Contemporanea, San Marino, Italy, 1979, where she was a prizewinner; and Woodlands Art Gallery touring show, 1981–2, of Greater London Arts Association award winners. Had a solo show at Kettle's Yard, Cambridge, 1996, of sculpture and photosculpture.
Read more
Arts Council holds her work.
Text source: 'Artists in Britain Since 1945' by David Buckman (Art Dictionaries Ltd, part of Sansom & Company)