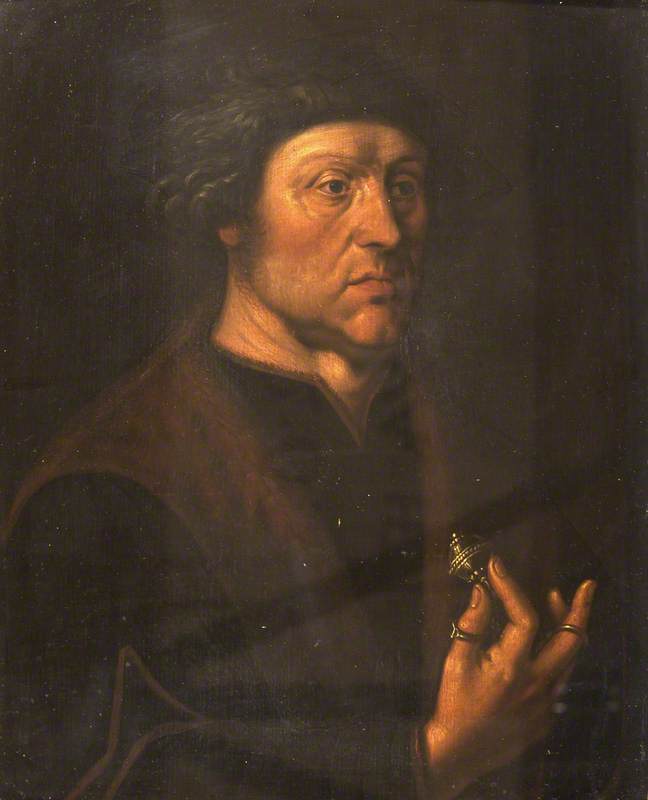 Photo credit: City & County of Swansea: Swansea Museum Collection
(b Oostsanen, nr. Amsterdam, c.1475; d ?Amsterdam, 1533). Netherlandish painter and designer, the best-known member of a family of artists. He worked mainly in Amsterdam, where he was a successful painter and the leading designer of woodcuts in his period. The woodcuts include a series illustrating Christ's Passion (1512–17) and among the paintings are a Self-Portrait (1533, Rijksmuseum, Amsterdam) and an Adoration of the Shepherds (1512, Mus. di Capodimonte, Naples), which contains pudgy angels playing toy-like instruments, singing, and decorating an improbable Renaissance manger with garlands. Although his work is somewhat provincial, he marks the beginning of the great artistic tradition of Amsterdam, and his keenness of observation was to be one of the trademarks of later Dutch art.
Read more
Jan van Scorel was possibly his pupil.
Text source: The Oxford Dictionary of Art and Artists (Oxford University Press)