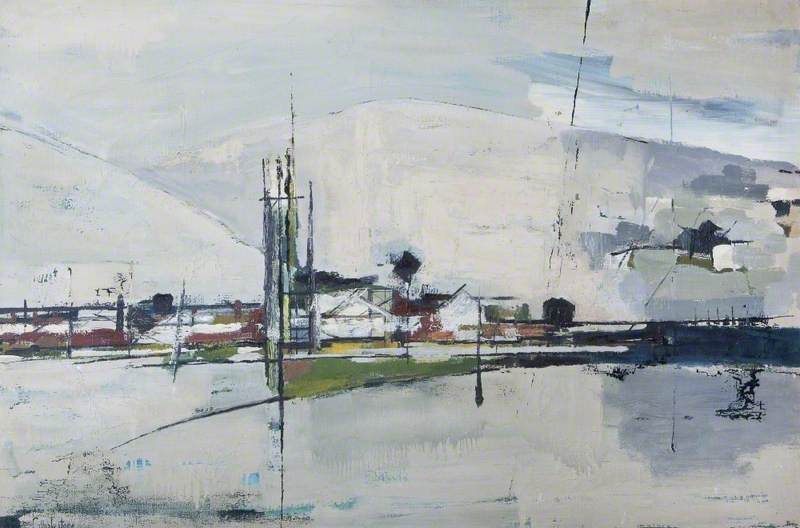 © the artist's estate. Photo credit: Loughborough University
Artist, publisher, lecturer, broadcaster and writer, born in Dartmouth, Devon, who studied at Nottingham College of Arts and Crafts and Goldsmiths' College School of Art. In a diverse career, he taught mural painting at Hammersmith College of Art; was a visiting art history lecturer; editorial director, later director of publishing for the Hamlyn Group; ran his own publishing company; broadcast on television, including the London Weekend Television series Art for All; and wrote and edited art books, among them Architecture, an introduction for children, 1969. Copplestone also designed theatre sets and costumes for Bernard Miles' Mermaid Theatre and the Margate Stage Theatre. Public works included the fibreglass Bull Forms for the Bull Ring Shopping Centre, Birmingham, 1963, and a mural for Carlisle Civic Centre, 1965.
Read more
Took part in London mixed exhibitions, having a solo exhibition at the Matthiesen Gallery, 1957.
Text source: 'Artists in Britain Since 1945' by David Buckman (Art Dictionaries Ltd, part of Sansom & Company)