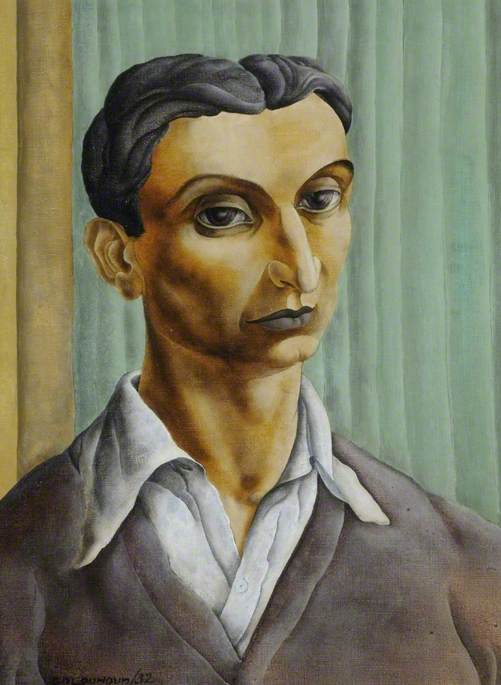 © the artist's estate. Photo credit: Ferens Art Gallery
Painter, draughtsman, writer, poet and lecturer, born in Shillong, Assam, India. Studied at Slade School of Fine Art, 1927–31, where her teachers included Henry Tonks and Vladimir Polunin, then privately in Paris and Athens. Showed extensively, including LG, Contemporary Art Society, Tate Gallery and abroad, and had solo shows at Fine Art Society, Mayor Gallery and elsewhere. Michael Parkin Fine Art held a show of her early paintings and drawings in 1977, in the same year the Newlyn Orion Gallery organising Surrealism: Ithell Colquhoun.
Read more
Paintings, Drawings and Collages 1936–1976. She had met Surrealists such as André Breton in Paris and connected with the movement back in London, eventually marrying the artist and writer Toni del Renzio. Bradford and Cheltenham public galleries hold her work, which is often of an exotic nature, revealing fine draughtsmanship. She was interested in such things as natural health cures, psychodynamics and Celtic prehistory. Lived for many years in Paul, Cornwall. Her topographical books include The Living Stones, Cornwall, 1957, and she also published articles and poems in such periodicals as the London Bulletin, Enquiry and Athene.
Text source: 'Artists in Britain Since 1945' by David Buckman (Art Dictionaries Ltd, part of Sansom & Company)