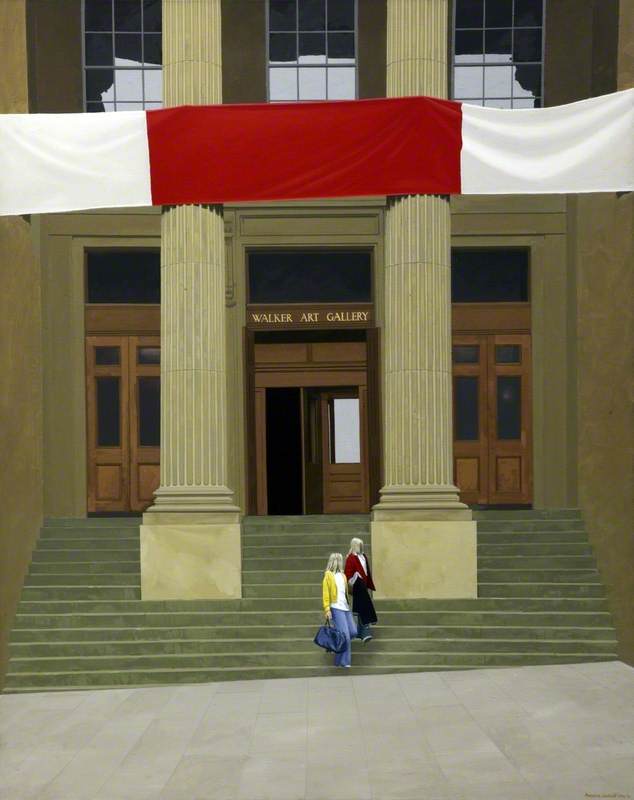 © the artist's estate. Photo credit: Walker Art Gallery
Painter and teacher, born in Hartlepool, County Durham. He had a peripatetic childhood and after leaving school did a variety of jobs. In the late 1950s he studied painting at evening classes, then in 1960 was accepted by Denbigh Technical College to study painting full-time, attending University of Reading, 1963–4. Taught, including Liverpool College of Art and Liverpool Polytechnic. Took part in group shows including Neptune and Everyman Theatres in Liverpool, Bluecoat Gallery there, Liverpool Academy, Portal Gallery and RCamA. Also showed one-man in Liverpool and in the early 1980s moved to the metropolis, showing at Bernard Jacobson Gallery. Cockrill's Liverpool work was in line with that of such artists as Sam Walsh and Adrian Henri, employing Pop and Photo-Realist styles.
Read more
Later, he moved towards Romantic Expressionism, as shown in his retrospective at Walker Art Gallery, Liverpool, 1995. Cockrill also published poetry in magazines such as Ambit and Poetry Review. Elected RA, 1999. In 2002, Belgrave Gallery held a retrospective of Cockrill's paintings from 1978–98, Archeus showing En Plein Air Paintings, 2004.
Text source: 'Artists in Britain Since 1945' by David Buckman (Art Dictionaries Ltd, part of Sansom & Company)