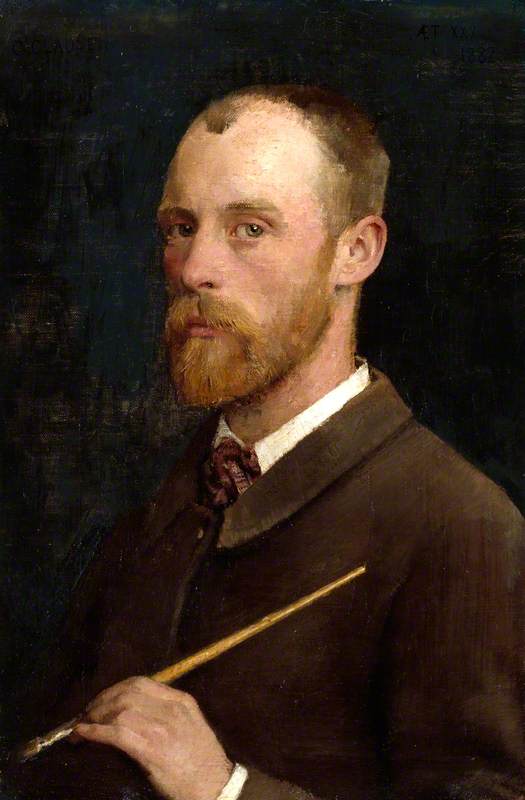 Photo credit: Royal Academy of Arts
(b London, 18 Apr. 1852; d Cold Ash, nr. Newbury, Berkshire, 22 Nov. 1944). British painter (mainly of landscapes and scenes of rural life), the son of a decorative painter of Danish descent. His training included a few months at the Académie Julian, Paris, in 1883 and his work was influenced by French plein-air painting. He was particularly interested in effects of light, often showing figures set against the sun, but he always retained a sense of solidity of form. With other like-minded painters he was a founder of the New English Art Club in 1886. From 1904 to 1906 he was professor of painting at the Royal Academy. His lectures were published as Six Lectures on Painting (1904) and Aims and Ideals in Art (1906); a collected edition appeared as Royal Academy Lectures on Painting in 1913.
Read more
In them he urged the traditional study of the Old Masters.
Text source: The Oxford Dictionary of Art and Artists (Oxford University Press)