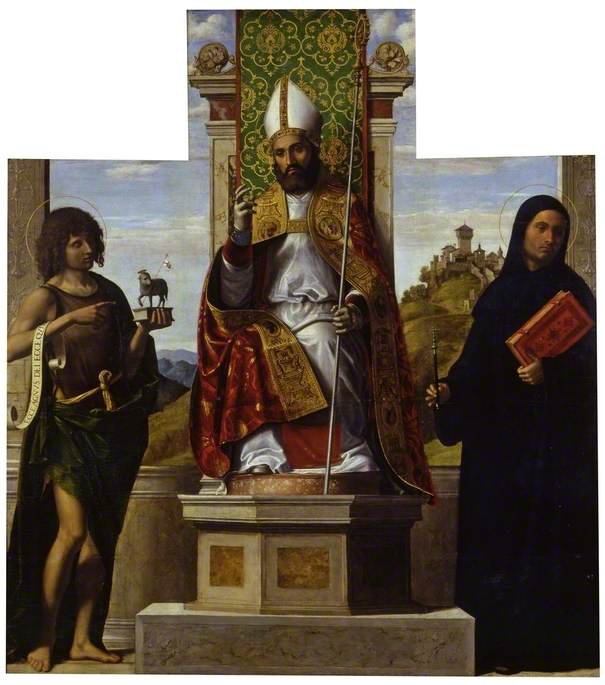 Photo credit: The Fitzwilliam Museum
(b Conegliano, ?1459/60; bur. Conegliano, 3 Sept. 1517 or 1518). Italian painter, named after the town of his birth and active mainly in nearby Venice, where he was one of the leading artists from about 1490 to 1510. His major works are almost all altarpieces, and he also produced numerous smaller pictures for private devotion, usually of the Virgin and Child. Nothing is known of his training, but his handsome and reflective style, which changed very little in the course of his career, was strongly influenced by Giovanni Bellini, not least in his use of beautiful landscape settings. He has indeed been called 'the poor man's Bellini', although because of his calm and weighty figures he was also known in the 18th century (rather incongruously) as 'the Venetian Masaccio'.
Read more
In addition to his religious pictures he painted a few mythological works. Nine of his paintings are in the National Gallery, London.
Text source: The Oxford Dictionary of Art and Artists (Oxford University Press)