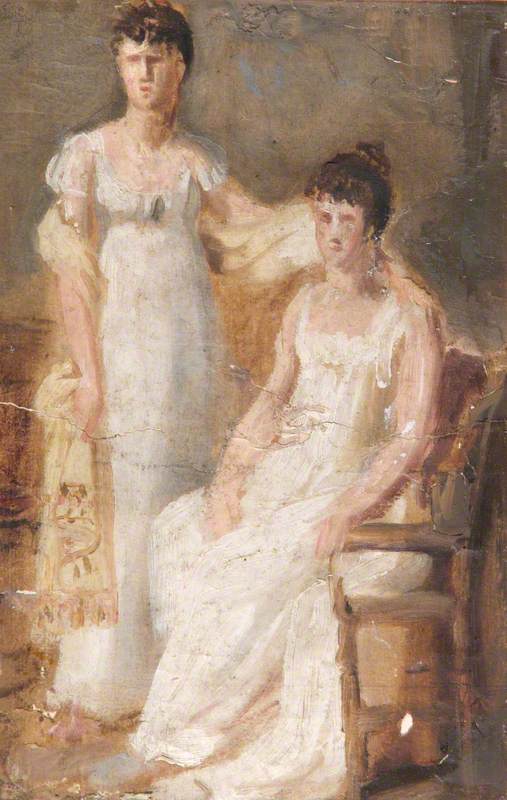 Photo credit: William Morris Gallery
(b Sainte-Barbe de Samano, Santo Domingo [now Dominican Republic], 20 Sept. 1819; d Paris, 8 Oct. 1856). French painter and printmaker. He was the most gifted pupil of Ingres, with whom he began to study when he was 11, but in the 1840s he came under the influence of Delacroix and attempted, with considerable success, to combine Ingres's classical linear grace with Delacroix's Romantic colour. His chief work was the decoration of the Cour des Comptes in the Palais d'Orsay, Paris, with allegorical scenes of Peace and War (1844–8), but these were almost completely destroyed by fire in 1871. There are other examples of his decorative work, however, in various churches in Paris. Chassériau was also an outstanding portraitist and painted nudes and North African scenes (he visited Algeria in 1846).
Read more
As a printmaker he is best known for a series of fifteen etchings illustrating Shakespeare's Othello (1844). He also made prints after his own paintings.
Text source: The Oxford Dictionary of Art and Artists (Oxford University Press)