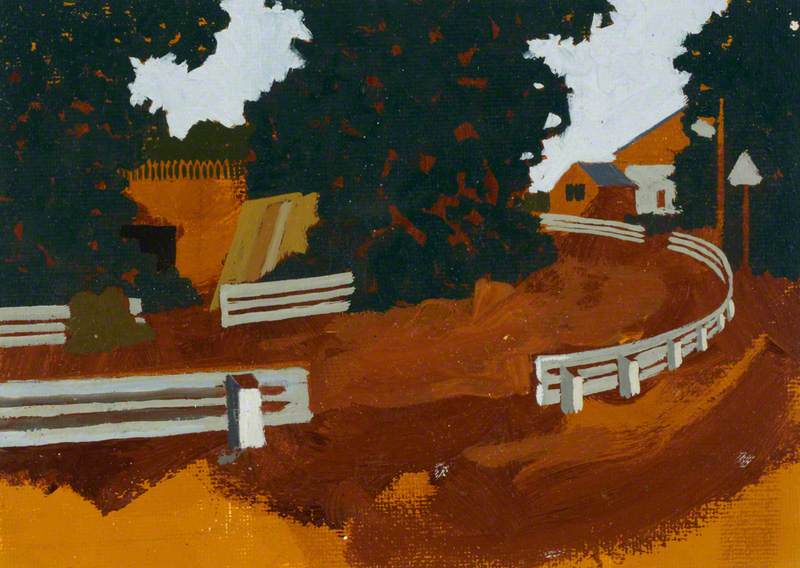 © the artist. Photo credit: Bromley Historic Collections
Painter, muralist, draughtsman, lecturer and archivist, born and eventually settled in London. After gaining his fine art diploma from the Slade School of Fine Art, 1952–5 Chaplin graduated with honours in art history, 1955–8, at the Courtauld Institute of Art, working in the library there, 1958–9. After assisting Lawrence Gowing, head of Chelsea Art School, 1959–61, Chaplin lectured in art history and complementary studies at Leeds College of Art, 1961–6, then in the fine art department at University of Leeds, 1966–91, finally as department head, 1982–5, becoming senior fellow after early retirement, 1990–1. From 1968 he was an external examiner in art and art history widely throughout Britain. During 1990–7, Chaplin was Slade School archivist, Hon.
Read more
Research Fellow and afterwards Leverhulme Research Fellow at University College London, creating A Slade Archive Reader 1986–1975, an invaluable source compiled from documents as well as diaries and interviews. Chaplin completed murals at University of Leeds, 1981; Cookridge Hospital, 1983; and Ida Hospital National Rehabilitation Centre, 1984–7. He had many solo and shared shows, having established the habit of drawing and note-taking as a child. By the time of his exhibition Narrative Objects, at Leeds University Gallery, 2002, he had assembled over 21,000 drawings in 300 books, providing what he called a "life-trace", resultant paintings of places being images of abstract simplicity. In the same year he had a show, Wandsworth Observed, at Wandsworth Museum, the result of a two-year project during which Chaplin helped children at nearby West Hill School create two large paintings. The Arts Council, Leeds City Art Gallery, several universities and other public collections hold examples.
Text source: 'Artists in Britain Since 1945' by David Buckman (Art Dictionaries Ltd, part of Sansom & Company)