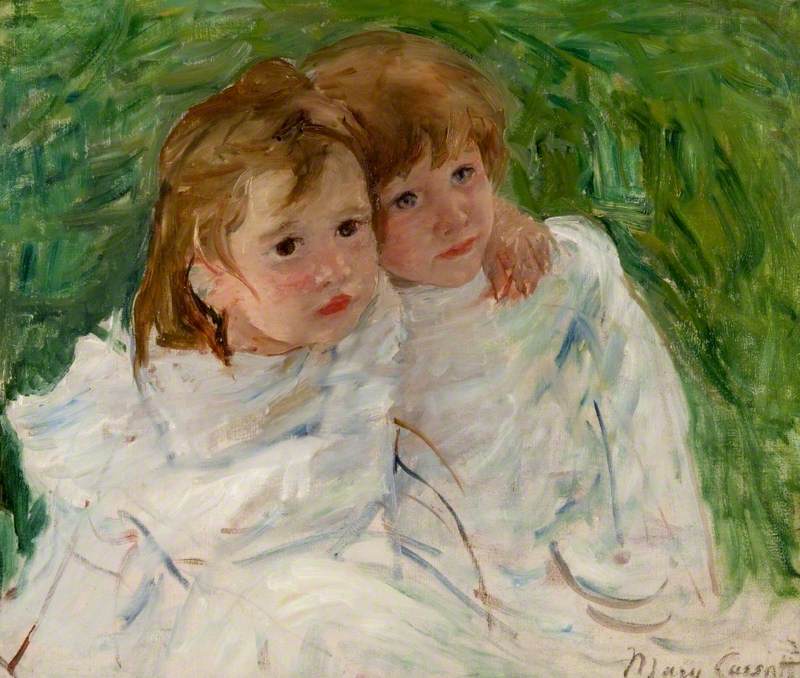 Photo credit: Glasgow Museums
(b Allegheny City [now part of Pittsburgh], 22 May 1844; d Château de Beaufresne, Le Mesnil-Théribus, Oise, 14 June 1926). American painter and printmaker, active mainly in France, where she enjoyed a highly successful career (she came from a prosperous family but also made a good deal of money from her work). She settled in Paris in 1874 (following earlier studies there) and became friendly particularly with Degas. He invited her to exhibit with the Impressionists and she took part in four of their eight group shows (1879, 1880, 1881, 1886). Cassatt specialized in everyday life scenes, her favourite theme being a mother with her child or children (although she never married). In the 1880s her work was thoroughly Impressionist in style, but from about 1890 her forms became more solid and firmly outlined; comparing her with Berthe Morisot (the other leading woman Impressionist), Gauguin said, 'Miss Cassatt has as much charm but more strength.
Read more
' She was an outstanding pastellist and printmaker, her finest prints being in colour and in a combination of techniques (aquatint, drypoint, etching). Their bold flattened forms and unconventional viewpoints were influenced by Japanese prints (a large exhibition of which she saw in Paris in 1890). Cataracts in both eyes caused her to retire from painting in 1915, but she continued to be a respected figure in the art world. In her later years she encouraged her wealthy American friends to buy Impressionist works and in this way exercised an important influence on American taste.
Text source: The Oxford Dictionary of Art and Artists (Oxford University Press)