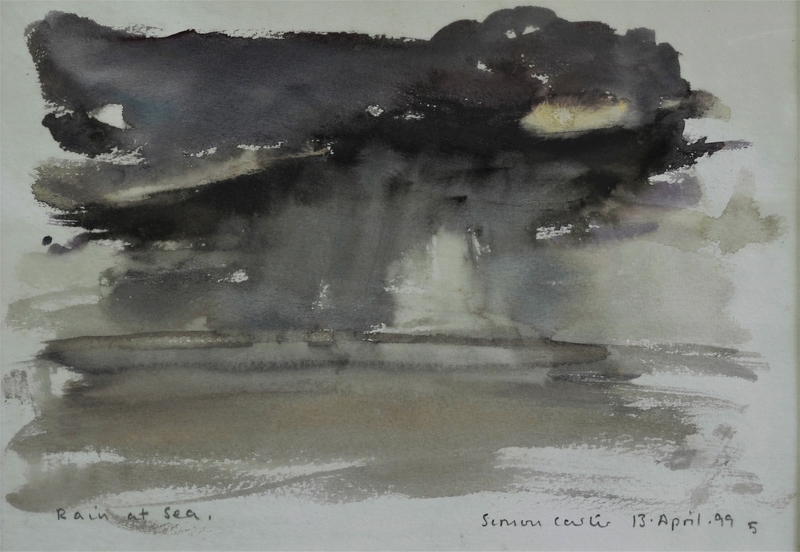 © the artist. Photo credit: The Priseman Seabrook Collections
Painter, brought up in East Anglia, whose work stemmed from its landscape although veering towards abstraction. He completed a foundation course at Colchester Institute, 1980–1, then in 1981–4 an honours degree at North-East London Polytechnic. Appeared in many group shows, especially in East Anglia, including Colchester Arts Centre, 1981–4; the 1987 East Anglian Artists' Open, in King's Lynn, where he was specially commended; The Glory of the Garden at Brett Gallery, Hadleigh, 1991; and Ipswich Open at Christchurch Mansion, Ipswich, 1995. Had a one-man show at Stamford Arts Centre, 1988; Chappel Galleries, Chappel, from 1991; Gainsborough's House, Sudbury, 1993; Bury St Edmunds Art Gallery, 1994; Trinity Studios Gallery, Colchester, 1995; North House Gallery, Manningtree, 2001; and firstsite, Colchester, 2003–4, gestural paintings fed by daily drawing at the beach near where he lived, in Frinton-on-Sea, Essex.
Read more
In 2000, Carter was artist-in-residence at firstsite. Suffolk County Libraries loan collections hold his work.
Text source: 'Artists in Britain Since 1945' by David Buckman (Art Dictionaries Ltd, part of Sansom & Company)