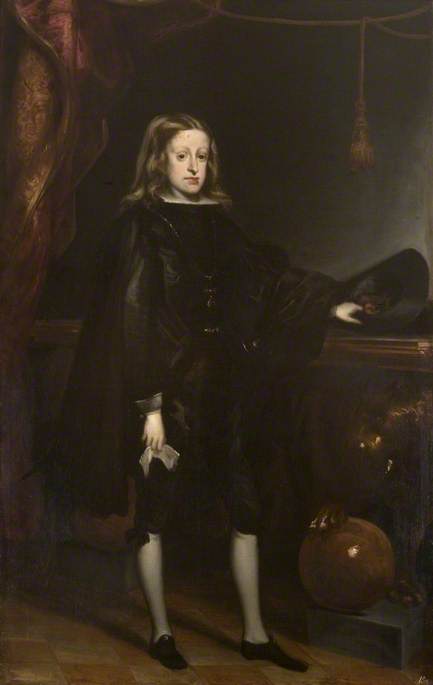 Photo credit: Glasgow Museums
(b Avilés, nr. Oviedo, 25 Mar. 1614; d Madrid, 3 Oct. 1685). Spanish painter, active mainly in Madrid. Initially he concentrated on religious works, but after he was appointed one of the royal painters in 1669 he worked mainly as a portraitist. Except for his friend Velázquez, he was the outstanding court portraitist of 17th-century Spain: he was of noble birth and his paintings have an aristocratic dignity and something of Velázquez's sensitivity and taste, especially in his portrayals of the sickly Charles II (see Habsburg).
Read more
His religious paintings (which include several frescos, notably in Toledo Cathedral) are, however, more extravagantly Baroque.
Text source: The Oxford Dictionary of Art and Artists (Oxford University Press)