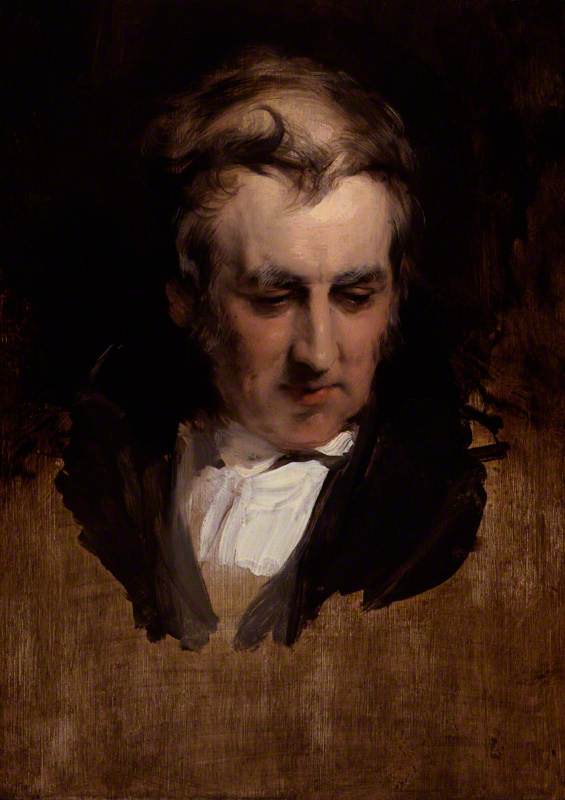 Photo credit: National Portrait Gallery, London
(b Kensington Gravel Pits, Middlesex [now in London], 20 Feb. 1779; d London, 25 Nov. 1844). English painter. He studied with the portraitist John Hoppner, but he soon changed course and went on to have a highly successful career as a landscape painter, patronized by numerous distinguished clients who preferred his work to that of his more innovative contemporaries Constable and Turner. His style, influenced by Claude and by 17th-century Dutch painters, was similar to that of Turner (who was a friend), but his work is rather pedestrian in comparison: Ruskin commented that he 'painted everything tolerably, nothing excellently'. In 1827 he married the writer Maria Graham (1785–1842), the author of numerous books on topography and painting, and their home in London became a leading cultural salon.
Read more
He was knighted in 1837 and the year before his death was appointed Surveyor of the Queen's Pictures.
Text source: The Oxford Dictionary of Art and Artists (Oxford University Press)