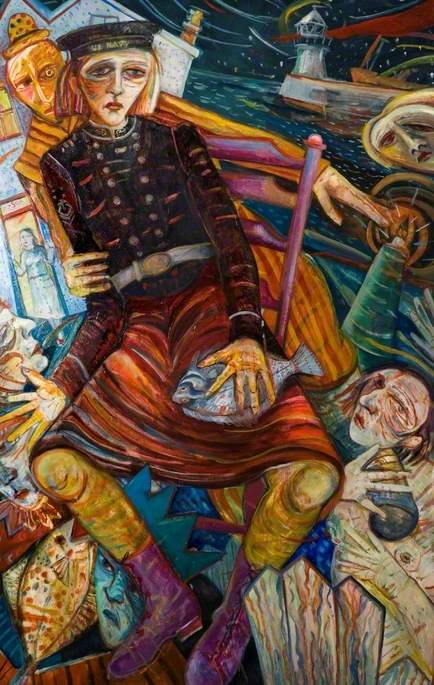 © the artist. Photo credit: Sunderland Museum & Winter Gardens
Painter and teacher, born at Haddington, East Lothian. She graduated at Gray's School of Art, Aberdeen, followed by a postgraduate year. Further studies at Royal College of Art earned her a master's degree and a fellowship course at Gloucester College of Art and Design, Cheltenham, followed. Joyce Cairns won a large number of prizes and awards, including the Hospitalfield Prize, 1969; RSA Student Prize, 1970; Carnegie Travelling Scholarship to America, 1971, and the English Speaking Union Scholarship there in 1972; and the RSA's Latimer Award in 1978 and the first prize in its Morrison Portrait Competition in 1989. She was elected RSW in 1979. From 1977 Cairns was a lecturer at Gray's School of Art while also teaching at Dundee and Glasgow Art Schools.
Read more
In 1985 she was the first woman president of Aberdeen Artists. She took part in many group exhibitions, including RA and SSA, and after a solo show at Compass Gallery in 1980 others were at Perth Museum and Art Gallery in 1986, the 369 Gallery in Edinburgh in the same year and the Third Eye Centre, Glasgow, 1987. Her pictures drew on partly fictional and partly biographical material to create densely packed and compelling images.
Text source: 'Artists in Britain Since 1945' by David Buckman (Art Dictionaries Ltd, part of Sansom & Company)