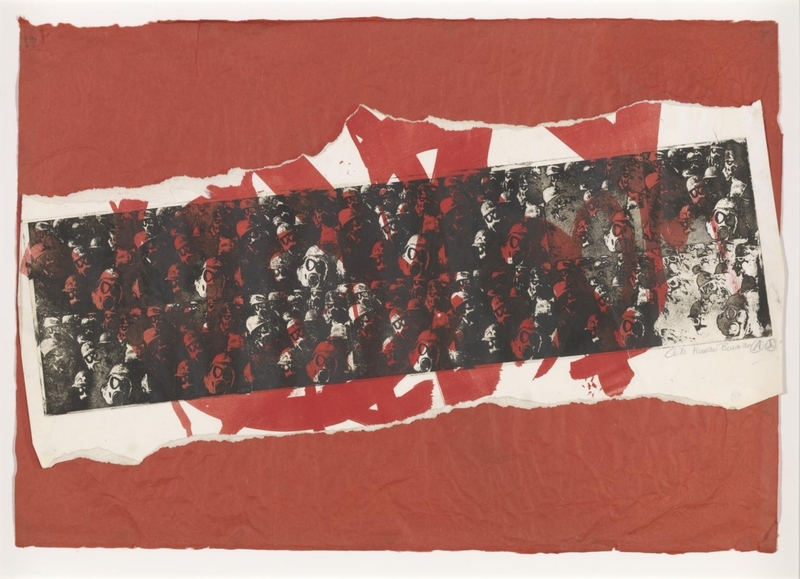 © Chila Kumari Singh Burman. All rights reserved, DACS 2023. Photo credit: Tate
Artist and teacher, born in Liverpool, who attended Southport College of Art, 1975–6; Leeds Polytechnic, winning a first-class honours degree, 1976–9; and Slade School of Fine Art, 1980–2. Burman worked in a wide range of media, including etchings, cibachrome prints, photo-based works and three-screen video installation with sound track. When her retrospective was held at Bluecoat Gallery, Liverpool, in 1995 she was said to stand "at the vanguard of politically radical art, occupying a position within discourses around black art and issues of cultural identity, representation and gender". From 1984 Burman taught widely on a visiting or part-time basis, including Brighton Polytechnic, Central School of Art, Birmingham Polytechnic, Chelsea School of Art and Middlesex University.
Read more
She conducted a range of workshops and presentations, holding many residencies. Commissions included the mural Southall Black Resistance, with Keith Piper, for Great London Council, 1985; mural for London Borough of Haringey, 1987; and work Body Weapons for Walsall Art Gallery, 1992. Mixed shows included New Contemporaries, ICA, 1981; Artists Against Apartheid, Royal Festival Hall, 1985; and Contemporary Black Art, Stoke-on-Trent Garden Festival, 1986. She was latterly represented by the Andrew Mummery Gallery. Victoria & Albert Museum and public galleries in Birmingham and Walsall held examples. Lived in London.
Text source: 'Artists in Britain Since 1945' by David Buckman (Art Dictionaries Ltd, part of Sansom & Company)