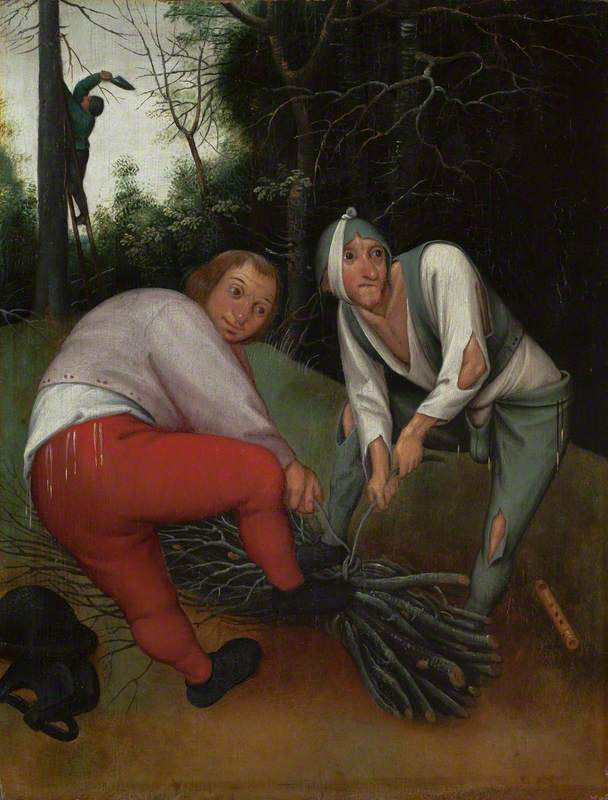 Photo credit: The Henry Barber Trust, The Barber Institute of Fine Arts, University of Birmingham
(b Brussels, 1564/5; d Antwerp 1637/8). Flemish painter, elder son of Pieter Bruegel. He spent his career in Antwerp, where he became a master in the painters' guild in 1584/5. He is best known for his copies and variants of his father's peasant scenes, which sold well and are often of high quality, in contrast to the work of lesser copyists such as his son Pieter Brueghel III (1589–c.1640). His other speciality was scenes of fires, which earned him the nickname 'Hell' Bruegel.
Read more
Frans Snyders was his most notable pupil.
Text source: The Oxford Dictionary of Art and Artists (Oxford University Press)