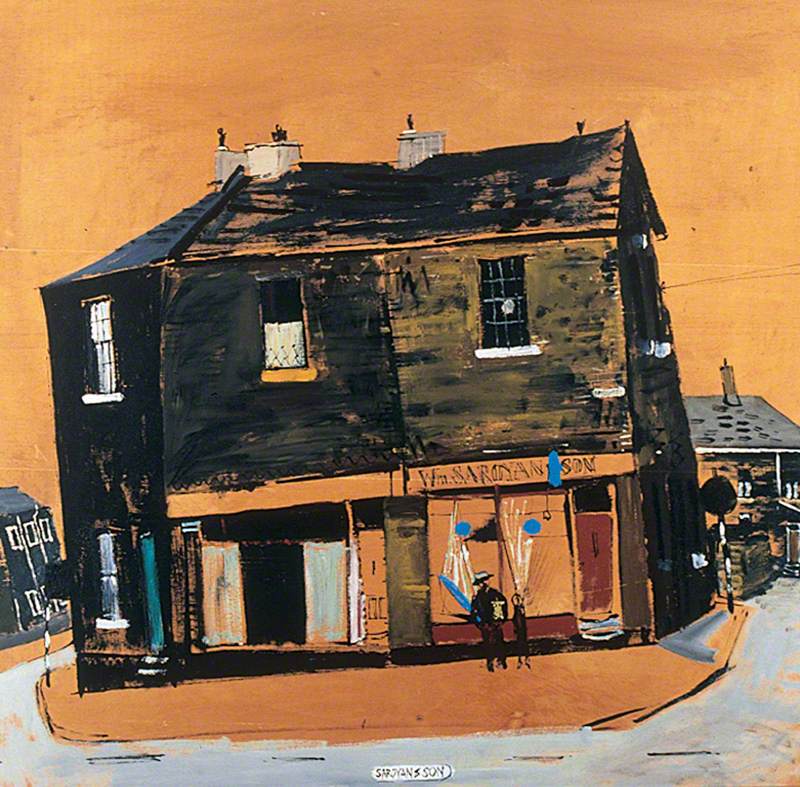 © the artist's estate. Photo credit: The Stanley & Audrey Burton Gallery, University of Leeds
Painter and teacher, born in Holmfirth, Yorkshire. After Barnsley Grammar School he attended Huddersfield School of Art and Goldsmiths' College School of Art. Taught at Rastrick Secondary Modern School, 1949–57, and Sowerby Bridge Grammar School, 1957–77. He was one of Jack Beddington's chosen Young Artists of Promise, in the 1957 book of that title. Initially Brook painted industrial scenes, then from the 1960s Pennine rural landscapes, especially winter scenes, from 1980 Scottish and Lancashire landscapes. From 1979–83 completed 52 Hannah Hauxwell pictures. Was elected RBA in 1962. In 1960 had a solo show at Wakefield City Art Gallery; from 1968–72 was contracted to Agnew, with seven solo shows, two in Palm Springs and two in Adelaide; in 1990 had retrospective at Brighouse Art Gallery; showed with New Grafton Gallery from 1999, with a retrospective there, 2004.
Read more
Many notable actors owned Brook's pictures, including James Mason, 30 examples; Tommy Steele; Alan Ladd; and Keith Barron. Lived in Brighouse, West Yorkshire.
Text source: 'Artists in Britain Since 1945' by David Buckman (Art Dictionaries Ltd, part of Sansom & Company)