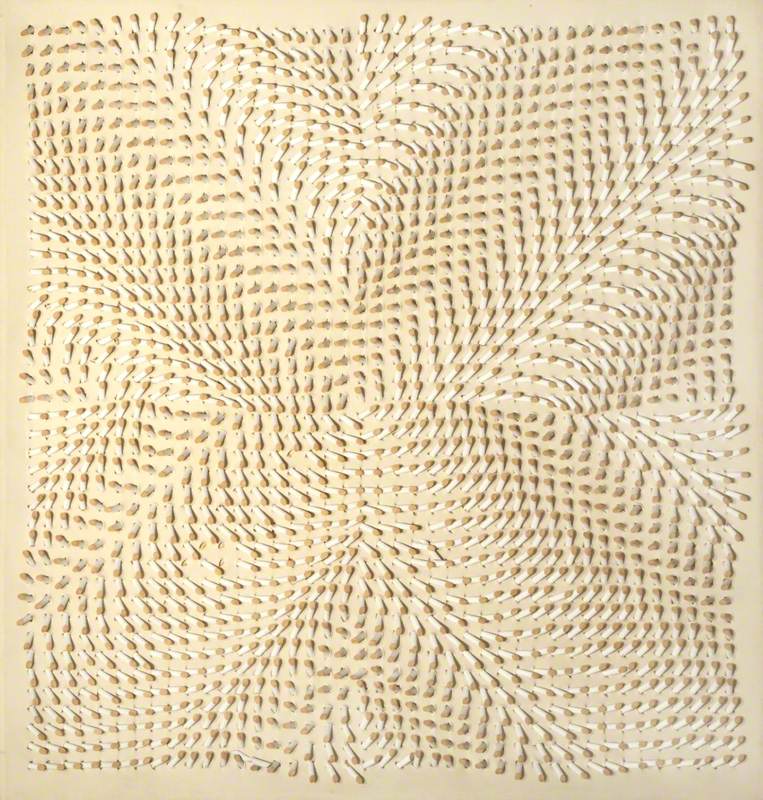 © the artist. Photo credit: Walker Art Gallery
Abstract painter and teacher, born in Bristol, who attended Watford School of Art, gaining his diploma in 1951, with a year at Institute of Education at London University until 1952. Was resident in Southern Rhodesia, 1953–5. Boyd was visiting artist at Reading University, 1975–83, having had a similar post at Plymouth State College, in America, 1972–3. Among other positions held was head of painting, Hertfordshire College of Art & Design, 1976–93. Boyd was influenced by American abstract painters, learning there the technique of working with large canvases on the floor, freeing him to apply paint in broad, sweeping bands of colour. Landscape was an inspiration. Mixed shows were participated in at Waddington Galleries from 1957; he also took part in John Moores Liverpool Exhibitions, LG and RA.
Read more
Had a solo show at AIA in 1962, later ones including Spacex Gallery, Exeter, 1983. In 1994 he shared an exhibition with Katherine Gili at The Charterhouse Gallery. There was a retrospective at University of Hertfordshire Galleries, Hatfield, 2001. Boyd had a show of new paintings, Striking Lights, at deliART, 2004, commenting: "There is no substitute for the physical presence of paint." Walker Art Gallery in Liverpool holds his work. Lived in Chipperfield, Hertfordshire.
Text source: 'Artists in Britain Since 1945' by David Buckman (Art Dictionaries Ltd, part of Sansom & Company)