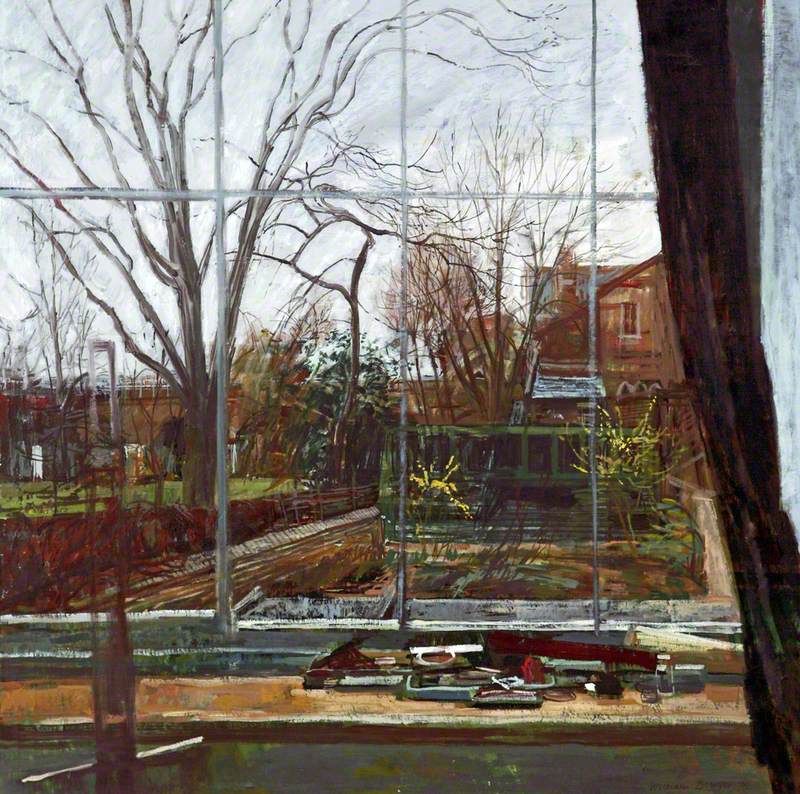 © estate of William Bowyer. All rights reserved, DACS 2021. Photo credit: Williamson Art Gallery & Museum
Painter and teacher, father of the artists Jason and Francis Bowyer. He was educated at Burslem School of Art and Royal College of Art. Bowyer won the City of London Art Award in 1963. Went on to become head of fine art at Maidstone College of Art, 1971–82. As well as painting landscapes Bowyer was a noted portrait painter, his portraits of Arthur Scargill, the miners' leader, and Viv Richards, the cricketer, being bought by National Portrait Gallery in 1988. He was commissioned by Marylebone Cricket Club to paint the Bicentenary Game at Lord's in 1988. Bowyer was a member of RWS, RP and RBA and was honorary secretary of NEAC, also showing at RA, to which he was was elected in 1981, New Grafton Gallery and elsewhere. There was a retrospective at Messum's, with an extensive catalogue, 2003, his first London solo show.
Read more
RA, Chantrey Bequest, Arts Council and other public collections hold his work. Lived in London and at Walberswick, Suffolk.
Text source: 'Artists in Britain Since 1945' by David Buckman (Art Dictionaries Ltd, part of Sansom & Company)